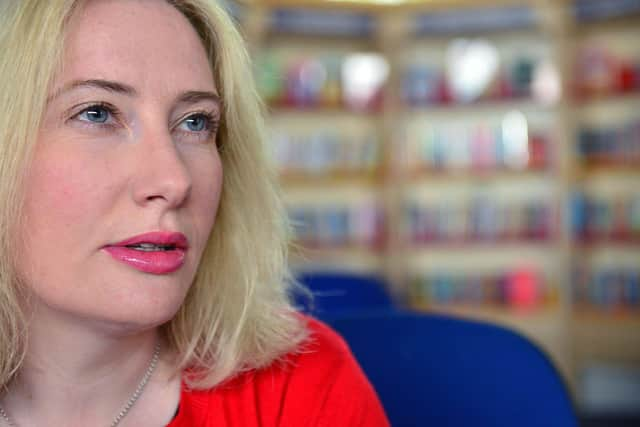 South Shields MP Emma Lewell-Buck.
MPs last night approved the extension of coronavirus restrictions in England until July 19, although Prime Minister Boris Johnson suffered a major rebellion from members of his own party over the delay.
The Government was spared a defeat, however, as Labour backed plans for the four-week delay, which was announced on Monday, June 14, to help get more people vaccinated and stem the spread of the Delta variant.
Ms Lewell-Buck, however, was not among the Labour MPs voting with the Government, citing concerns for businesses, fears of repeated lockdowns, and the need to learn to live with covid.
In a statement released after the vote in Parliament, the MP said: Tonight, I voted against extension of the coronavirus roadmap restrictions.
"This virus will be with us for the long haul. There will be more variants. The Government's strategy of repeated lockdowns and constant restrictions is not a long-term strategy for a virus we will need to live with way into the future.
"Without fixing test, trace and isolate, or being on top of our borders any measures to suppress the virus will always fall short.
"Any delay to lifting restrictions will cost billions to the hospitality sector, to our pub and nightclub trade as well as our theatres and other venues. Tonight, the Government offered them no further support."
Ms Lewell-Buck praised the NHS vaccine programme and pointed to relatively low cases and hospitalisation figures compared to 2020.
She said: "The NHS continues to roll out the vaccine at pace, infection rates and hospitalisations are nowhere close to this time last year.
"Test, trace, isolate, border measures and good consistent public health messaging that we can and will follow would be a proportionate response to where we are right now with the virus. Constant restrictions and the threat of further lockdowns that damage people's physical health, mental health and the economy is not the right response."
The Government had pencilled-in a date of June 21 for the ending of covid restrictions
But for now, limits on numbers for sports events, theatres and cinemas will remain in place, nightclubs will stay shuttered and people will be asked to continue working from home where possible.