Nissan suspends production at Sunderland plant for rest of week as coronavirus crisis continues
Nissan has suspended production at its Sunderland plant until the end of the week as the coronavirus pandemic continues.
The firm sent staff home yesterday, Tuesday, March 17, as it analysed the impact of the crisis on its sales and supply chain.
Now it has confirmed the factory is to remain suspended until at least the weekend.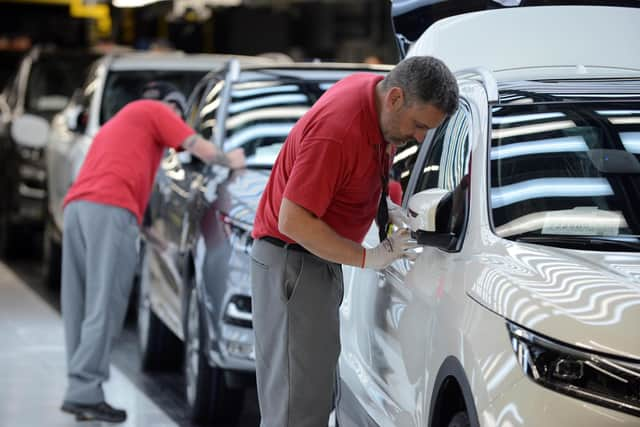 "The company is following all advice from national governments and has implemented a range of measures to ensure the welfare of employees and communities," said a company statement
"Additionally, Nissan is ready to support any initiatives where its manufacturing and engineering expertise can be useful.
"In Nissan Sunderland Plant, vehicle production stopped earlier today (Tuesday, March 17) and has now been suspended until the end of this week.
"We will continue to monitor the situation."
Chancellor Rishi Sunak has pledged Government-backed loans worth £330billion to help businesses through the coronavirus crisis.
Cash grants of up to £25,000 will be available to smaller businesses in the retail, hospitality and leisure sectors with a rateable value of less than £51,000.
Mr Sunak also announced a business rates holiday for all businesses in those sectors irrespective of their rateable value while the new business interruption loan scheme will provide loans of up to £5million.
The new business interruption loan scheme announced at the Budget is being extended to small and medium-sized businesses, providing loans of up to £5million with no interest due for the first six months, up from £1.2million.
On the delivery of the business loan scheme, Mr Sunak told MPs they would be delivered not by the "British business bank" but by individual retail banks on high streets.
He told the House of Commons that businesses will be able to "walk into their local branches" by early next week and request a business interruption loan that has been backed by the Government.
The Federation of Small Businesses (FSB) said it was "key" to deliver these measures within the coming days with no hold-ups at banks, local authorities or central government.