Over 100,000 have had virus jabs in South Tyneside
More than 100,000 people in South Tyneside have received a dose of the coronavirus vaccine – almost one year after the first Covid-19 jab was administered.
Monday, 6th December 2021, 4:24 pm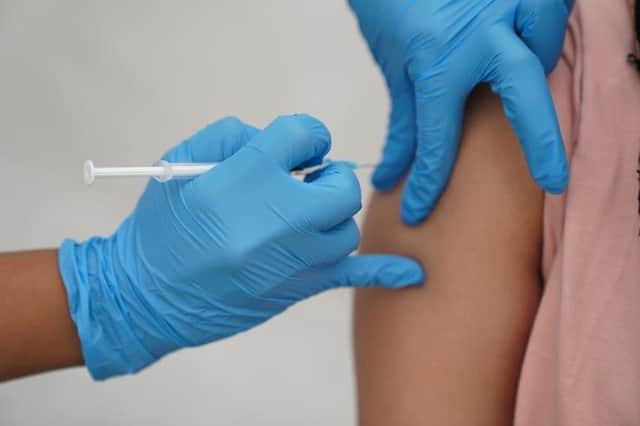 Virus jab figures
December 8 will mark a year to the day since 90-year-old Margaret Keenan became the first person to get the Pfizer jab.
Since then, 112,551 people aged 12 and over in South Tyneside have received at least one dose of a coronavirus vaccine, figures from the UK coronavirus daily dashboard show – 82% of all people in the age group.
Of them, 103,687 have also received a second dose - though 12 to 17-year-olds only became eligible for second jabs in recent weeks.
The data also shows 48,890 people in South Tyneside had received a booster jab or third dose of the coronavirus vaccine by December 4.
Nationally, 51 million people have had their first jab and more than 46 million have also received a second dose.
Vaccines minister Maggie Throup said the Covid-19 vaccination programme – the largest in British history – has been "remarkable".
She added: "Booster jabs will protect the progress we have already made against the virus. The offer of a first and second dose will always be available and I encourage everybody to come forward to protect themselves and those around them."
Professor Stephen Powis, NHS national medical director, warned that although more than 96 million doses of the Covid-19 vaccine have already been given, providing protection to 90% of people, the emergence of the Omicron variant shows the pandemic "is far from over".