Package of help for self-employed set to be revealed by Chancellor
A package of help for the self-employed will be set out by Chancellor Rishi Sunak on Thursday after the Government came under increasing pressure to act.
Boris Johnson warned that the self-employed may not be able to get through the coronavirus crisis "without any kind of hardship at all".
But the Prime Minister, who regular press conference was held remotely on Wednesday, said he wanted to get "parity of support" so the self-employed could have similar levels of protection to waged workers.
He told MPs: "There are particular difficulties with those who are not on PAYE schemes as he ... I think the whole House understands.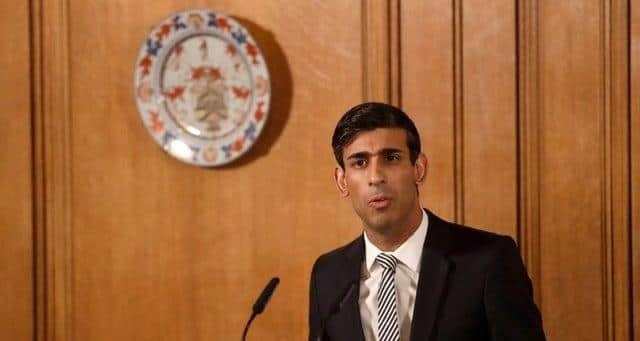 "We are bringing forward a package to ensure that everybody gets the support that they need."
Under pressure to set out the support on offer, Mr Johnson said: "I cannot, in all candour, promise the House that we will be able to get through this crisis without any kind of hardship at all."
But he told MPs: "We will do whatever we can to support the self-employed, just as we are putting our arms around every single employed person in this country."
The Prime Minister said the Government had moved with "extraordinary speed" to support the economy.
At a Downing Street press conference, he said: "I genuinely don't think there's been a time in our history, in the last century certainly, when the Government of this country has put its arms around so many people to get us through a very tough time.
"We will get through it and we will get through it together."
At Prime Minister's Questions, the SNP's Westminster leader, Ian Blackford, said: "As we stand here, people are losing their incomes. Telling them to wait another day simply isn't good enough."
And London mayor Sadiq Khan has said the lack of support for the self-employed has contributed to the numbers travelling into the capital for work despite the lockdown measures.
"We urgently need more financial support for the self-employed, freelancers and those in insecure work," he said.