South Tyneside deaths up 17% in nine months
South Tyneside has recorded nearly 20% more deaths in the first nine months of this year than last, official figures show.
Wednesday, 28th October 2020, 2:46 pm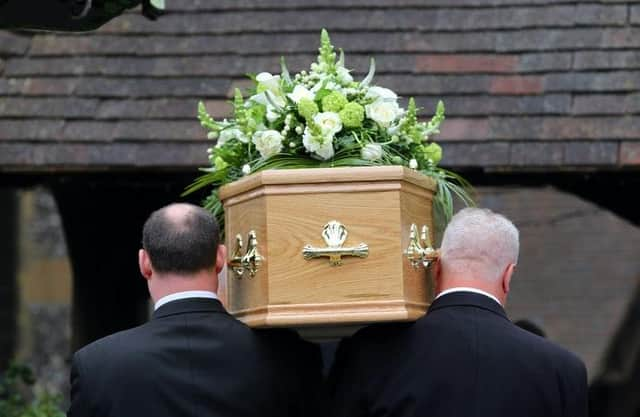 Excess deaths in South Tyneside reach 17%
Office for National Statistics figures show 1,456 deaths were recorded in the borough between January and September – 17% more than by the same point last year.
Of these, 160 occurred last month, 41 more than in September 2019.
The figures show that the total number of monthly deaths in England and Wales rose in September for the first time since the start of the pandemic – though deaths due to coronavirus were not in the top 10 leading causes.
Across England and Wales, deaths rose by 16% to 453,026 by the end of September – 62,104 more than in 2019.
An ONS statement said: "In September, the number of deaths and mortality rate due to Covid-19 remained significantly below levels seen in March – the first month a Covid-19 death was registered.
"However, the mortality rate due to Covid-19 was significantly higher in England in September compared with the previous month."
Professor Kevin McConway, emeritus professor of applied statistics at The Open University, said the increase in deaths from August to September was "definitely not" due directly to coronavirus.
He said: "The most common cause of death is dementia and Alzheimer's disease, which is typical for this time of year, and the leading cause of death since 2015."
A Department of Health and Social Care spokeswoman said: "Throughout the global pandemic the NHS has remained open for urgent care and we continue to urge anyone who needs healthcare to come forward."