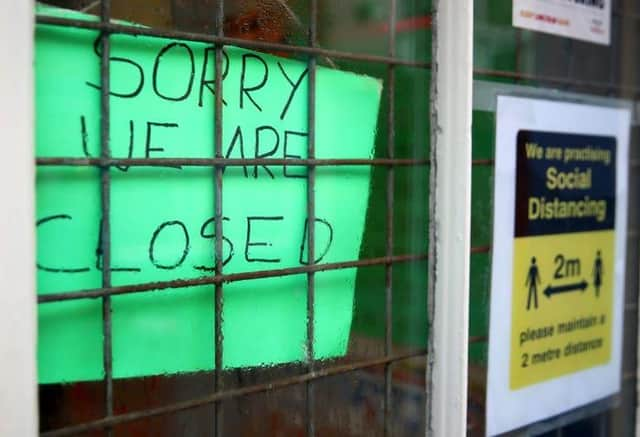 Coronavirus business support in South Tyneside Tyneside hits £42m
Figures from the House of Commons Library show that 2,291 businesses in the borough were identified as eligible for either a Small Business Fund grant or a help from the Retail, Hospitality and Leisure Fund – with the Government initially allocating £28.2m to South Tyneside Council to divide among companies.
By the time both schemes wrapped up in September, 2,173 firms had received £24.9m – 88% of the initial pot.
Firms excluded from these grants could still receive cash through a discretionary scheme – with councils able to award up to £25,000 to businesses.
The figures show South Tyneside Council handed out 142 discretionary grants totalling £1.4m by the end of September.
Subsequent lockdowns prompted further Government support packages and, by January 17, the area had received another £2.3m, covering 1,484 business properties.
Pubs were also eligible for a one-off £1,000 payment if they were impacted by closures over Christmas and 74 had claimed the grant in South Tyneside by mid-January and, since November, local authorities have also had powers to award further cash to businesses which have not benefited from other grant schemes.
South Tyneside Council had given out 546 discretionary scheme grants by January 17 – totalling £237,491.
Business rate relief also meant that 677 eligible properties had been relieved of paying £13.5m, meaning businesses in South Tyneside have received around £42m in support so far – not including cash provided through the furlough scheme or the controversial Eat Out to Help Out scheme.
The Government's £5bn restart scheme – launched on April 1 – will see non-essential retail business able to access up to £6,000, while businesses in the hospitality, accommodation, leisure, personal care and gym sectors will be eligible for grants of up to £18,000.
Councils have been urged in a letter to release grant funding to business owners "as soon as possible" to help boost the economy, after a warning that it had taken too long for previous funds to be released.
A spokesman for the Local Government Association said councils have had to come to terms with a "rapidly changing landscape and guidance" and are
"working fast to ensure businesses can receive funding as quickly as possible".