Thousands pass through airport during virus crisis
Nearly a quarter of a million international passengers have passed through the North East's main airport during the pandemic, according to new figures.
Friday, 22nd January 2021, 6:01 pm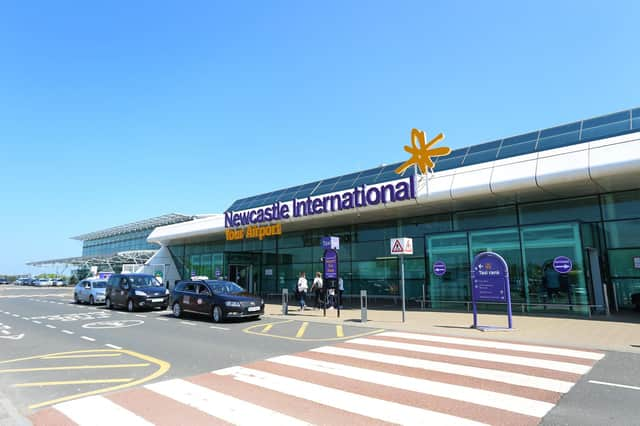 Newcastle International Airport
Civil Aviation Authority data shows 243,327 people boarded or got off international flights at Newcastle International Airport between April and November.
This represents just eight per cent of the 3.2 million recorded over the same period in 2019.
The most common country for international departures and arrivals at Newcastle was Greece – with around 53,900 passengers passing through the airport between April and November on their way to or from the European nation.
This was followed by Turkey (53,100) and Spain (40,400).
The passengers were among 19.5 million passengers who travelled to and from UK airports in the eight months to November – down 90% from around 186 million the previous year.
The Government recently scrapped all "travel corridors" – which had allowed people to enter the country from certain destinations without self-isolating.
Tim Alderslade, chief executive of industry body Airlines UK, said he supported the recent government measures to "keep borders safe and the public protected".
He added: "However with the lockdown, travel ban and now mandatory pre-departure testing, UK airlines have started 2021 having taken one step forwards and two steps back.
"It is vital airlines get further financial support as part of a recovery plan"
A Department for Transport spokeswoman said: "The UK border has remained open to ensure critical flows of goods and people have been able to continue, while measures for new arrivals such as self-isolation and testing are helping to keep the public safe."