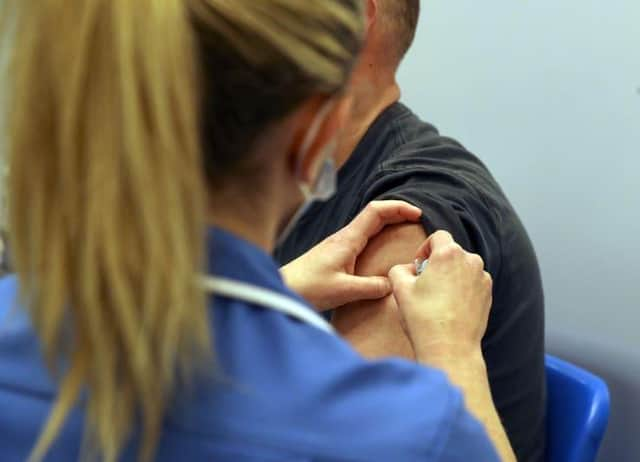 A coronavirus vaccination
Data from NHS England shows that shows that 1,406 first doses of the vaccine were administered in South Tyneside in the week to April 11 – 93 fewer than the week before and the lowest in the preceding five weeks.
NHS England warned last month that supply issues would mean priority for the jabs would be given to those in the high-risk groups and second doses.
Nationally, 355,000 first doses of the vaccine were administered in the week – the lowest number in five weeks and 47% fewer than the previous week.
A delay in deliveries from India and the need to retest a batch of 1.7 million doses is behind the issues with vaccine supply in April.
Local health leaders were told to focus efforts on the top priority groups in a letter signed by Dr Nikita Kanani, medical director for primary care for the NHS in England.
It said: "Those aged under 49 should not be offered vaccination unless they are clinically vulnerable, an unpaid carer or frontline health and care workers."
A Department of Health and Social Care spokesman said: "Our vaccination programme continues to make phenomenal progress – with over 40 million vaccines administered so far.
"We have hit our target to offer a vaccine to everyone in phase one of the vaccination programme and we are on track to offer a jab to all adults by the end of July."