Emergency unit visits still down in South Tyneside
The number of patient using hospital emergency service in South Tyneside has reached its highest level since lockdown – but is still 21% below last year's figure.
Published 14th Aug 2020, 13:00 BST

- 2 min read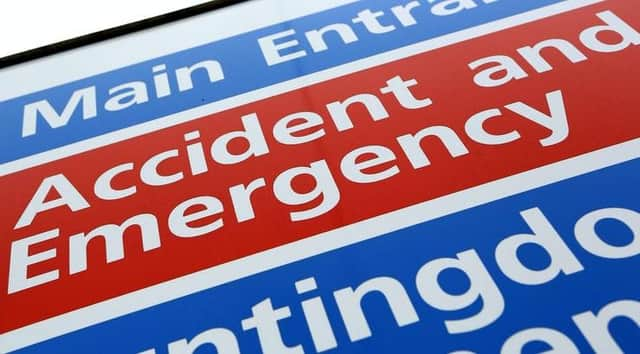 New NHS England figures show 16,676 patients visited A&E at South Tyneside and Sunderland NHS Foundation Trust in July – the highest number since February, and nine per cent up on the 15,321 visits recorded in June – but 21% lower than the 21,047 patients seen in July last year.
National figures show an increasing number of people have sought help at emergency departments following the easing of lockdown measures, which saw A&E visits fall to a record low in April.
Across England, A&E departments received 1.6 million visits last month – still 30% fewer than the 2.3 million seen during July 2019.
NHS England said significantly lower attendances compared to the previous year was "likely to be a result of the Covid-19 response" – suggesting people are still staying away from A&E departments because of the coronavirus outbreak.
NHS guidelines state at least 95% of A&E patients should be seen, treated and admitted or discharged in under four hours.
The South Tyneside and Sunderland Trust saw 96% of visitors in this time, while the average performance across England was 92%.
Dr Nick Scriven, former president of the Society for Acute Medicine, said: "These are worrying times for the NHS given the threat of a second wave of Covid-19 in addition to all of the other pre-existing issues such as bed capacity, staffing, funding and social care provision.
"A&E attendance remains much lower than last year, yet even with the decreased numbers the four-hour target was not met, showing just how hard hit processes have been in this new era."
An NHS spokesman said NHS staff have worked "around the clock" to treat 108,000 people for coronavirus since the pandemic escalated in March.
"Now that we are through the first wave, local NHS staff are restoring non-Covid services, which have the capacity to treat those needing urgent, emergency and other essential care," he said.
"Nobody should be put off seeking help from the NHS when they need it, whether through NHS 111, their GP, a pharmacist or hospital."