Health campaigners call for full maternity services to be restored to South Tyneside District Hospital after death of baby girl
Health campaigners have repeated calls to restore a full maternity service to South Tyneside District Hospital after an inquest found failings following the death of a baby girl.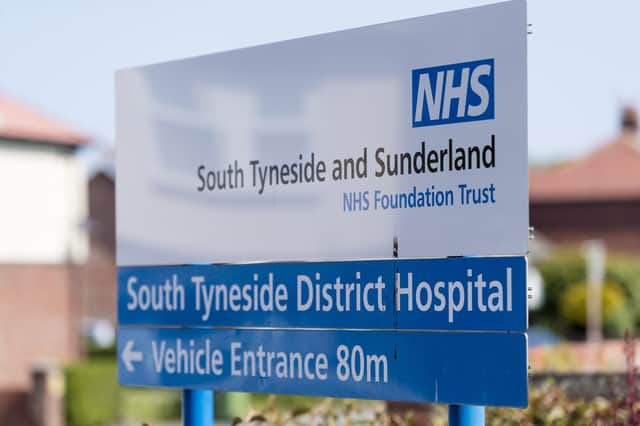 South Tyneside District Hospital's Midwifery-Led Birthing Centre launched in August 2019 as part of controversial changes under the Path to Excellence programme – which bosses say is aimed at improving services – following the merging of Sunderland and South Tyneside's hospital trusts.
The South Tyneside and Sunderland NHS Foundation Trust say the birthing centre offers women with 'low-risk, problem-free pregnancies' a 'home-from-home' environment.
Those who are assessed as having high-risk pregnancy; for example if they are expecting twins, if their baby is in the breach position, or if they have experienced complications in this or a previous pregnancy, are advised to give birth in the Trust's consultant-led unit at Sunderland Royal Hospital.
If complications do arise at South Tyneside, staff can contact the consultant-led unit at Sunderland and mothers and their midwives can be transferred to the Wearside site by ambulance if necessary.
The birthing centre has been closed since early 2022, with the Trust citing staffing issues and continuing difficulties following the covid pandemic, and it is due to reopen in November 2022.
Members of the Save South Tyneside Hospital Campaign (SSTHC), which views changes under the Path to Excellence programme to be a 'downgrading' of services in the borough, however, have been calling for a full maternity service to be returned to the site.
The campaigners have repeated those concerns following the inquest.
In a statement issued this week, they said: "All who are active in the SSTHC would like to say we are so sad to hear the news from the inquest into the death of baby Charlotte Warkcup and our heartfelt condolences go out to her mother, father, grandparents and all the family.
"We feel very strongly that this tragic case was fully avoidable. We know the staff are dedicated and hard working, but we also know that this standalone birthing unit was also set up to fail with lack of immediate consultant obstetric cover."
The statement said prior to 'downgrading' in 2019, South Tyneside had one of the best and innovative obstetric hospitals and community midwives service in the North East that was well staffed with the back up of a special care baby unit and was consultant-led.
The campaigners called for the resignations of those behind the Path to Excellence programme and said the birthing centre in South Tyneside should only be reopened 'as a safe and sustainable service with FULL obstetric back up at our hospital in South Tyneside'
The statement adds: "This is what SSTHC has been calling for since these plans were unveiled six years ago."
In response, Melanie Johnson, Executive Director of Nursing, Midwifery and Allied Health Professionals at South Tyneside and Sunderland NHS Foundation Trust, said: "Lottie's death will always lay heavy on our hearts and we know an apology will never be enough to ease the pain her family have gone through. The safety of people who need our care is always our number one priority.
"This also means that we must have an open and honest culture when things go wrong.
"Since Lottie's death last year there has been a huge amount of learning which we have shared with her family to make sure we correct the things that did go so tragically wrong for their daughter.
"Safety will continue to be our driving force and at the heart of every decision we make.
"We know that our maternity service is very important to local people in South Tyneside and we will continue to put safety first as we pre-pare to welcome births again soon."