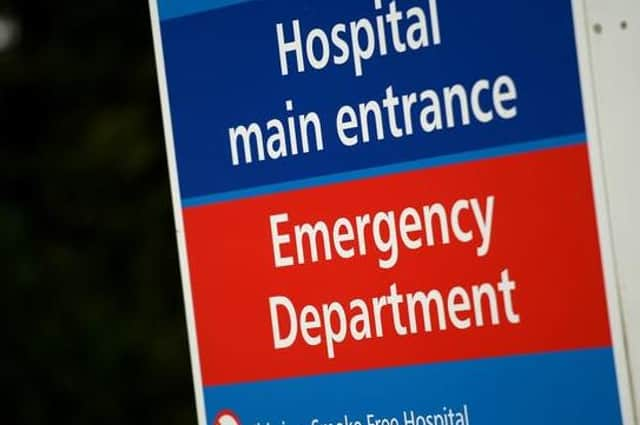 Accident and Emergency appeal
NHS Digital data shows roughly 1,490 admissions had a primary diagnosis of "nothing abnormal detected" at South Tyneside and Sunderland NHS Foundation Trust in 2019-20 – costing the trust £240,600 over the period.
At the Trust, respiratory conditions were the most common issues in 2019-20 – accounting for 16,665 emergency episodes.
The NHS says A&E is for serious and life-threatening emergencies, with patients urged to call 111 over other urgent illnesses but the Royal College of Emergency Medicine (RCEM) said many people anxious about their health have "no alternative" and added that pressures on emergency departments should not fall on the public.
Dr Shaz Wahid, medical director at South Tyneside and Sunderland NHS Foundation Trust, said: "There are lots of different reasons why people seek urgent help from the NHS but our key message is always to think about how you use NHS services and help us to keep our emergency departments free for those who really need to be there.
"If you are feeling unwell, have persistent symptoms that are out of the ordinary, or are concerned about your health and unsure what to do, your GP should always be your first port of call. If your GP practice is closed call NHS 111 which is available 24/7.
"Please don't just turn up without seeking advice first."
He added: "Throughout COVID we have been keen to reassure people that the NHS is very much still here for you and no-one should feel worried about seeking advice but, equally, we all need to do our bit and access the appropriate service for our needs.
"For any immediate life-threatening illness or injury you should dial 999 or go to your local Emergency (A&E) Department if you are able to."
But Dr Adrian Boyle, vice president of the RCEM, warned there are "many reasons" why someone could attend an emergency department and then be discharged with no serious diagnosis made.
He said: "They may attend because there is simply no alternative, or they are directed there by an external agency.
"If patients are unsure about attending A&E or if they have a non-life-threatening condition then they should call NHS 111 but crucially patients won't know the severity of their condition without clinical expertise or examination."
He said concern over pressures on A&E departments should not be shouldered by the public, adding that an "adequately staffed and funded" health service can meet patient and community demand.
Across all trusts in England which provided figures, £178 million was spent on 1.1 million non-urgent A&E attendances in 2019-20.
Sarah Scobie, deputy director of research at the Nuffield Trust health think tank, said, despite A&E attendances dropping "significantly" during the pandemic, those with a listed diagnosis of 'nothing abnormal' did not fall any further than other admission types.
She said: "This suggests that they could not be helped elsewhere in the system or still felt that A&E was the most appropriate service for them."