Hundreds in South Tyneside backed star's free school meals bid
Nearly 800 people in South Tyneside signed up to football star Marcus Rashford's bid to get the Government to extend free school meals over the holidays.
Published 23rd Oct 2020, 14:52 BST

- 2 min read
Updated 23rd Oct 2020, 14:58 BST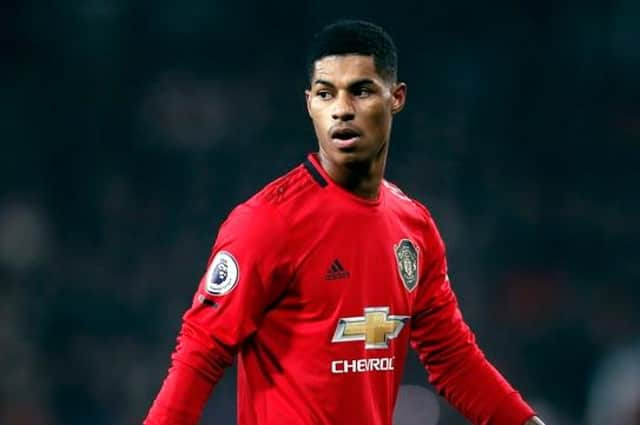 Rashford warned a significant number of children would go to bed hungry after the vote and "feeling like they do not matter."
He also called on people to "unite" to protect the most vulnerable children, adding: "For as long as they don't have a voice, they will have mine."
Figures show that 775 people in South Tyneside were among the 300,000 nationally who signed the petition.
It called for free school meals to be extended to every child from a household on Universal Credit or an equivalent benefit, and for them to be provided throughout holidays as well as during term time.
It also called for Healthy Start vouchers – given to eligible women who are pregnant or with young children to buy basic foods – should be raised from £3.10 to £4.25 a week and made available to all those on Universal Credit or a similar benefit.
In South Tyneside, 6,182 children were eligible for free schools meals in the last school year, the latest Department for Education figures show.
Nationally, around 1.4 million had the right to claim.
Five Conservative MPs rebelled to support the motion but it was not enough.
Downing Street had ruled out heeding the petition ahead of the vote, with Prime Minister Boris Johnson telling MPs that support will continue for children on low incomes.
Reacting to the vote, Rashford said: "Put aside the party politics and let's focus on the reality. A significant number of children are going to bed tonight not only hungry but feeling like they do not matter.
"We must stop stigmatising, judging and pointing fingers. This is not politics, this is humanity."
Kevin Courtney, joint general secretary of the National Education Union, branded the result of the vote as "callous", adding: "This isn't right. No child should return to school after the half term break too hungry to learn."