One in 20 South Tyneside people 'in poor health'
More than one in 20 people in South Tyneside said they were in 'poor health' when asked in the last census, new figures show.
Published 13th Mar 2023, 13:55 BST

- 2 min read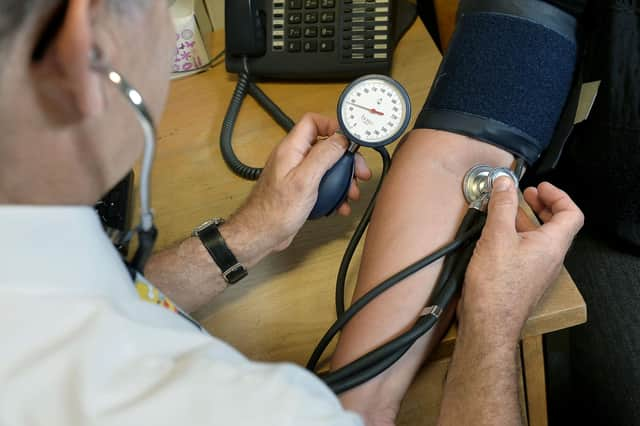 The Office for National Statistics (ONS) figures show 7.4% of people in the borough reported being in "bad or very bad" general health in the 2021 census – above the national rate of 5.4% and the North East figure of 6.9%.
The data also shows 10.5% of residents were classed as disabled in 2021 and six per cent of the population said they provided high levels of unpaid care.
By the ONS ranking of health levels – which takes into account poor health, disability and unpaid care – South Tyneside ranks 311th among England and Wales' 331 local authority areas.
The data shows wide disparities in health across the country – with some areas having over three times more people in bad health than others.
Health think tank the Nuffield Trust said the postcode lottery of health tracks socio-economic deprivation, and called on the Government to address disparities in healthcare, provision and overall health guidance.
Sally Gainsbury, senior fellow at the Trust, said: "The role of socio-economic inequalities was often overlooked in health inequalities policy in the decade up until the pandemic.
"NHS England needs to follow through with their new focus on economic deprivation, as well as other, often related, drivers of health inequalities such as racial discrimination and social exclusion."
She added: "We look forward to the Government giving these issues the attention they deserve in the long-delayed white paper on health inequalities."
The Department for Health and Social Care said it accepted that regional disparities in the number of years people live in good health is "stark and unacceptable".
A spokesperson added: "We have recently announced a major conditions strategy to address regional disparities in health outcomes, supporting the levelling up mission to narrow the gap in healthy life expectancy by 2030.
"There is already work ongoing across the North East, with the local Integrated Care Board investing £39m over the next three years to prevent ill health and address these health disparities."