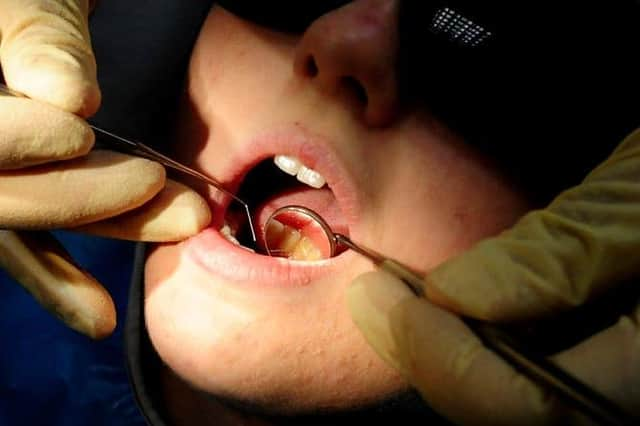 Fears over South Tyneside dental care
The NHS data sparked a warning that access to dental care has collapsed and the impact of the pandemic on people's oral health will be felt "for years to come".
NHS Digital figures show show 69,110 people aged 18 and over were seen by a dentist in South Tyneside in the two years to the end of December – just 57% of the population.
This means 43% have not seen a dentist within the recommended longest interval between check-ups – up from 36% in December 2019.
Nationally, just 45% of adults were seen in 2019 and 2020 – the lowest figure recorded since at least 2016.
In South Tyneside, 8,798 youngsters were seen in 2020 – down from 19,125 the year before – meaning just 29% went to a dentist last year.
The figures also show 8,579 courses of treatment were provided by dental practices between April and September – 86% less than in the same period in 2019.
Though dental practices resumed face-to-face care in June, the BDA say the gaps required between patient appointments to prevent virus transmission have "radically reduced" capacity.
British Dental Association chairman Eddie Crouch, said: "Access has collapsed, public health programmes suspended, and many practices have been pushed to the brink.
"Serious investment in prevention is needed now, alongside real support for a services millions depend on."
Since January 1, the Government has imposed financial targets that will penalise practices if they fail to hit 45% of their pre-pandemic activity targets.
But the BDA has refused to sign up to them, seeing them as unrealistic, and MPs have warned they will force practices to prioritise "volume over need".
An NHS spokesman said strict infection control rules mean many services have been disrupted, but that these targets are fair to dental teams.
A Department of Health and Social care spokesman said: "We are supporting the dental sector and continue to work in lockstep with the NHS to safely increase patient numbers across England."