Plans to improve surgical services
Healthcare leaders in South Tyneside and Sunderland are moving forward on work to create outstanding future hospital services as part of the 'Path to Excellence' clinical transformation programme.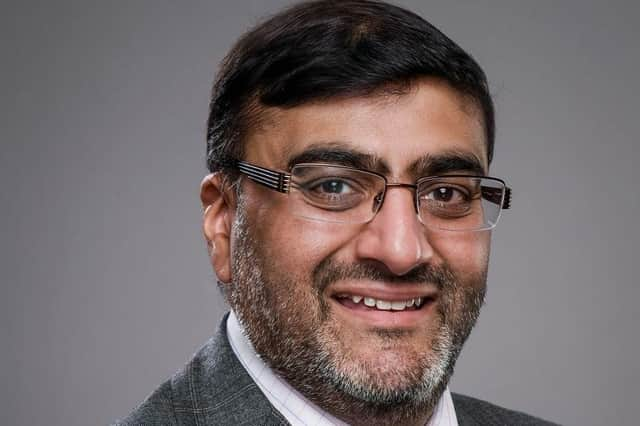 Dr Shaz Wahid, the Trust's Executive Medical Director.
While the recovery from COVID-19 continues, the impact of the pandemic means work on Phase Two of the Path to Excellence programme is now focussed solely on surgical services.
Over two years ago, surgical teams at South Tyneside and Sunderland NHS Foundation Trust outlined a clear ambition to separate emergency operations from planned operations with multiple benefits for both patients and staff.
Clinical teams are now busy fine tuning the 'working ideas' before a public consultation about the proposed changes begins later this year.
The 'working ideas' would mean South Tyneside District Hospital would provide only planned operations, with all emergency operations and some planned procedures taking place at Sunderland Royal Hospital in future.
Both hospitals would continue to provide outpatient services as well as diagnostic tests and scans.
COVID-19 has made the reasons for changing surgical service even more urgent as the NHS manages the backlog of patients now waiting for surgery.
The Trust has already had an insight into how it could work, as during COVID-19, patients had operations in different locations to help keep them safe from the virus.
Changing surgical services would also help the NHS be better prepared for periods of 'surge'.
This is when lots of people arrive at the hospital and need to be admitted.
There is always a surge in the winter months because the weather is colder and there are lots of viruses going around. Surges can happen for other reasons too and COVID-19 is a perfect example of this.
Dr Shaz Wahid, the Trust's Executive Medical Director, said: "There is no doubt that COVID-19 has increased the pressures on our surgical services and we cannot lose sight of the vital improvements we still need to make.
"We know that organising surgery with emergency operations at one hospital and planned operations at another is a tried and tested model with lots of national evidence to support it.
"Many other parts of the NHS have done it with great success. This would mean some patients would need to travel to a different hospital and we want to be upfront, open and honest about that.
"But we also believe there are many benefits that would outweigh the downside of this.
"Most importantly, all other appointments would still take place locally and it is only the surgical procedure that may take place at a different hospital in future, everything else would continue as it is now."
Over the next few months the NHS will prepare for public consultation and will give advance notice of this starting and how people can get involved. The programme has published an update case for change to explain the reason why change is needed and details can be found via www. pathtoexcellence.org.uk