SHAPING UP: Five simple steps to help you with your health and fitness progress
There are so many people struggling with fitness motivation at the moment.
Published 8th Jun 2021, 00:00 BST

- 3 min read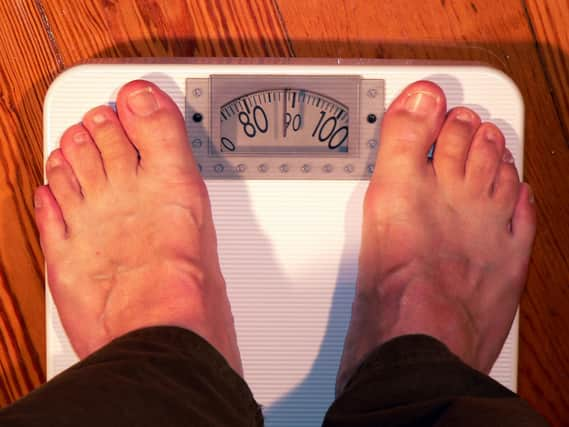 Normally, at this time of year people focus on getting in shape for their holiday, but with less people traveling due to the virus that's one big motivational factor lost.
Add to that, pubs and restaurants re-opening, making it very tempting to eat out and socialise more.
And, then the stress we've all been under for the last 12-14 months, it's no wonder so many people are feeling a bit deflated and demotivated.
The good news is, you can boost your motivation and make quick progress with your health and fitness by following these five simple steps:
HAVE A CLEAR OUTGet all the junk food out of the house to avoid temptation. If it's lying around the kitchen at some point it will be eaten, even with all the will power in the world! So, get rid of unhealthy foods. That doesn't mean you need to throw everything in the bin. You could put things that will keep in a box and put it in garage out of the way. Or somewhere where it's not easy to get your hands on.
GET WEIGHEDYou may be scared to step on those scales because you know you will be disappointed in yourself. But, flip it round, turn that disappointment into a fierce determination to get what you want! It also gives you a fresh starting point. Imagine, in a week's time when you are feeling better in yourself and know you have lost a little bit of weight, you want to know how much you have lost, right? If you don't weigh yourself to start with you will never know how much progress you have made.
MEAL PREPPrepare every meal for the first few days until you are back into the swing of things. Write down on a piece of paper every meal (even snacks) that you are going to have 3 days in advance. Write a shopping list and make sure you have all of the ingredients in the house. Do as much preparation for each meal now so that when it comes to meal times most of the work is already done. This will reduce the chances of picking up some fast food when you're in a rush.
STOCK UP ON HEALTHY SNACKSStock your cupboards with healthy snacks so you don't go long periods of time without food. If you don't snack in between meals there's a good chance you will start to feel hungry. When hunger sets in, you get lots of cravings and you want to avoid that if you can. Stock up on things like unsalted nuts, fruit, berries etc.
EXERCISEGet out and do some exercise. It may be hard at first and will take some determination to push yourself through it, but it will give you a good sense of achievement when you're done.When you workout it releases endorphins (the feel good hormone) in your body and you will feel healthy, refreshed and full of life again!
So, if you're like me and gone off the rails over the last few months but want to get back on track for Summer, then give these 5 steps a go.