SHAPING UP: Keep your health and fitness goals simple to get longer lasting results
If you're going to set yourself some health and fitness goals for the New Year, my advice is to… keep it simple!
Published 3rd Jan 2023, 00:00 BST

- 3 min read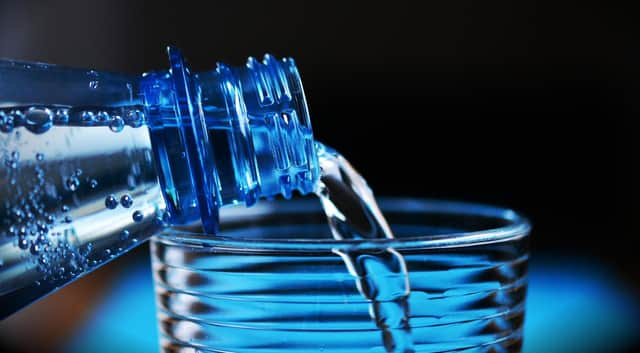 The reason 80% of people give up on their goals by February is because they put too much pressure on themselves, which leaves them feeling overwhelmed.
So, keep it simple and you'll be able to maintain your efforts, leading to longer lasting results.
If you'd like help getting started, my 14-Day Shred programme is starting on Monday, January 9.
It's really popular at this time of year because it's really simple to follow and it gets results!
During the 14-day Shred the participants do four simple tasks each day: they drink two litres of water, aim for 10,000 steps, complete a 10-minute workout and follow the healthy meal plan provided.When these tasks are done consistently over the 14-days you see amazing results!
But the best thing is, they're easy to maintain, so you start to form healthy habits for the long run.
In the last 14-Day Shred, the 32 participants lost almost 16 stone between them – that's about seven pounds each!
Here's what some of them had to say…
"- 12lbs in weight - 6.5inches (in total from across my waist, chest, legs and arms). Feeling more energetic, sleeping better, less anxious, skin is clearer, I'm training harder and I'm all-round feeling in a much better place, physically and mentally, than I have been in recent months.
"I feel like I'm getting back to "me" And this was the boost I needed to get me there again!" – Jade E.
"Before I give my stats, I just want to say I feel way better than any numbers on the scales etc. I can feel a real difference and a determination to keep going.
"Weight lost 6lb (9.5lb total January), waist -3inches, thigh -1inch and arms -0.5 inch.
"I have taken so much away from this, especially the portion control, snacking and being more active all the time.
"Thank you Graham and Caroline as always! It's been a great group of people and thanks to everyone for their encouragement and support. – Lyndsey Mc.
If you'd like more information about the 14-Day Shred go to www.eastcoast-fitness.com/14-dayshred
Here's to a healthy and happy new year.
Graham's bio reads: "When I left school, I spent four years as a professional footballer at Hartlepool United.
"I had a reasonably successful, short career, winning international tournaments with the youth team, making my professional debut in 2005. Winning Young Player Of The Year in the same year, we reached the League 1 Play-Off Final.
"More importantly, during this time, I learned a great deal about exercise and nutrition and how to get the best out of your body.
"When my football career ended due to injury, I qualified as a personal trainer. I moved to Dubai, where I worked in a huge gym.
"Working in Dubai was a priceless experience; I instructed over 1,000 personal training sessions in one year and helped over 50 people achieve their fitness goals.
"The knowledge I gained in one year in Dubai would have taken at least five in the UK."When I returned from Dubai, I took on the role of gym supervisor and personal trainer at the five-star Seaham Hall Hotel and Serenity Spa. It was at Seaham Hall that I set up my first boot camp.
"They went from strength to strength and grew very quickly. While I was there, I won the Leisure Excellence Award at the North East Hotels Association.
"I left Seaham Hall in 2012 to focus on running my own business. I held the boot camp sessions in local car parks and travelled to personal training clients to train them at home."