Walk from South Shields FC to Stadium of Light will put spotlight on men's mental health
A North East group dedicated to promoting men's mental health is hitting the road.
Published 3rd Mar 2023, 10:49 BST

- 2 min read
Updated 3rd Mar 2023, 10:49 BST
Space North East meets at Sunderland's Beacon of Light at 7pm every Wednesday and provides a free weekly space to talk and to help men find a pathway out of depression, loneliness, and anxiety.
Members will be walking the eight miles from South Shields FC's 1st Cloud Arena to the Stadium of Light ahead of Saturday's Sunderland AFC clash with Stoke City.
Space North East director James Fildes set up the group in 2022 after his own personal experience of surviving suicidal depression and it has since helped more than 50 men across over 150 hours of support group activity.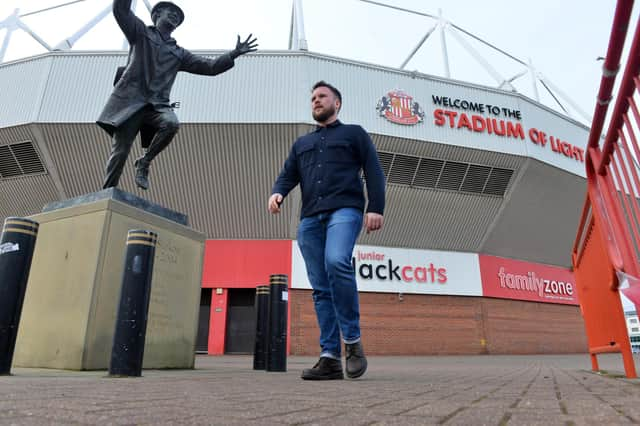 "I suffered with depression for 10 years and was suicidal for two of those," said James.
"I witnessed all the negative emotion that comes with the relentless emptiness that is depression. I thought I was a burden on my family, that nobody liked or loved me, and felt like I was going to spend the rest of my short life feeling that way. Like there was no way out.
"This walk is to let everybody in the North East who may be feeling the same know none of this is true and if you're having a hard time, help is here and there is a way out of the sadness.
"Depression is not a life sentence."
Anyone is welcome to take part from the start or join up along the route: "We're encouraging anyone to attend the walk, this is not just for men," said James.
"The walk is to show support for men in the North East who are going through a dark time, and to show them that the community are behind them, and help is available.
How to take part
"The news recently has featured stories regarding the pressures the health service is under, further highlighting the need for the services that Space North East provides.
"Hopefully, with more and more people accessing our support groups, we can help lighten the load on our psychological wellbeing services."
Walkers will meet at the 1st Cloud Arena at 11am on Saturday and the walk will set off at 11.45am. It is expected to take around two hours to reach the Beacon of Light.