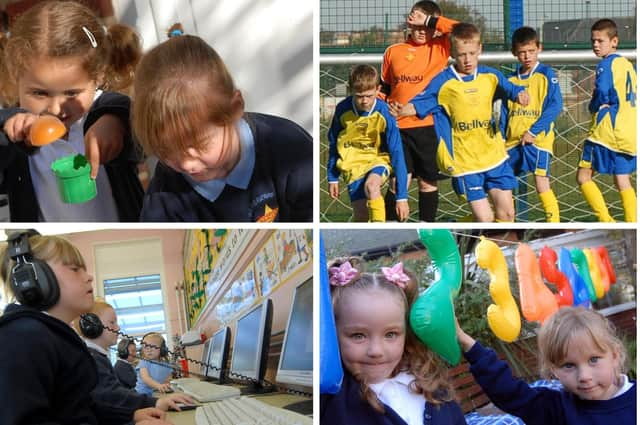 A feast of 2007 photos from Ridgeway Primary School.
Nine pictures from a day at Ridgeway Primary School in South Shields 15 years ago - were you pictured on the keyboards or playing football?
Sand pits, football trips, computers and music. Sounds like a great day at Ridgeway Primary.
Our photographer spent a day at the school 15 years ago and got all of these great pictures.
Are you in any of them? What about your friends or family?
Have a look and get in touch if you spot someone you know.