The Vikings: a huge part of Jarrow's history, but very bad lads
Jarrow is synonymous with Vikings. Establishments in and around the town named after these famously aggressive invaders include a gym, tattoo parlour, Indian takeaway, shopping centre, pub (The Longship) and a renewable energy scheme.
Published 14th Mar 2021, 06:00 BST

- 3 min read
Updated 14th Mar 2021, 18:00 BST
Watch more of our videos on Shots!
and live on Freeview channel 276
Visit Shots! now
Nothing screams "Viking" more than a renewable energy scheme.
A number of Jarrow sports teams have been called Vikings including the rugby league side. Then there is the statue of two rather uncompromising looking Vikings near Jarrow Town Hall. These invaders from the north are well commemorated. But do they deserve to be?
There was much more to the Vikings than a trail of destruction. They were literate, arty, militarily disciplined, reached North America about 500 years before Columbus, accepted women's rights, traded, built an empire and even played chess.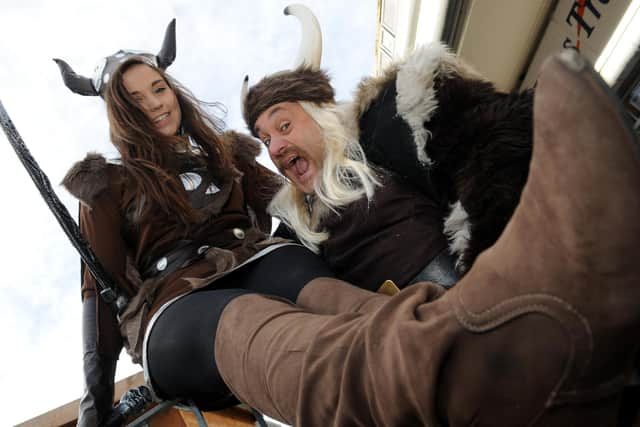 The problem is that they weren't very nice. They could certainly have shown more decorum when they visited Jarrow.
However, it was so long ago that their abhorrent behaviour is now overlooked; even celebrated. They were well organised thugs at best. Terrorists and human traffickers at worst. There was just no need.
The Viking age lasted from the 8th century to almost the 12th. They first arrived in Jarrow at the mouth of the River Don in 794 AD. By this time the fame of Benedict Biscop, who died a century earlier, and the Monkwearmouth-Jarrow Abbey he created had spread.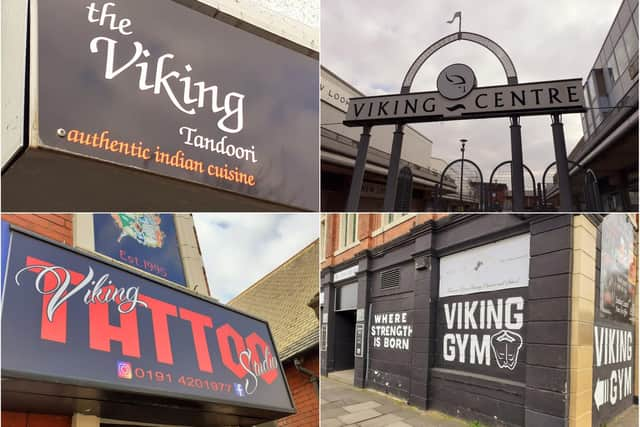 This fame was cemented by Bede, who had died in 735 AD, so the Vikings knew what they were looking for. There were treasures to be plundered in Jarrow and, on one of their earliest raids on mainland Britain, they set out to find it.
This seems understandable if reprehensible. Less forgivable was burning the monastery. This was presumably to strike fear, but the Anglo-Saxon Jarrovians weren't as scared as their invaders had hoped.
The Anglo-Saxons received prior warning when the Norsemen pillaged Lindisfarne Priory in 983 AD. A year later the raiders' leader was captured in Jarrow and put to death.
As his men attempted to retreat by sea, their vessel was caught in a storm and they were shipwrecked. The story goes that they were swept ashore, where they had the luxury of being executed rather than drowned.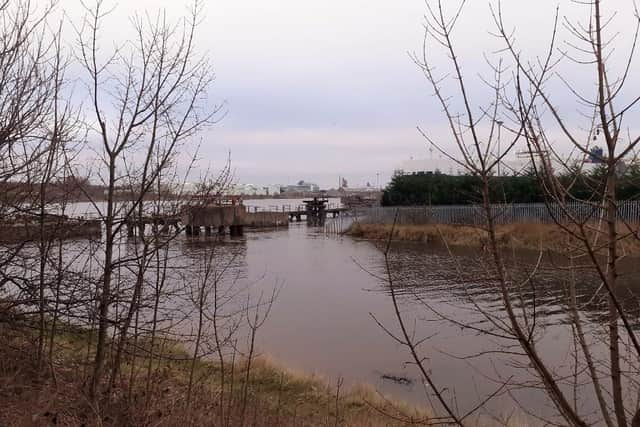 They really had picked on the wrong town.
Second invasion and historical impact
The humiliation seems to have rankled. The culmination of an 81-year huff was the Vikings' return to South Tyneside in 875 AD; this time under the leadership of a rotter called Halfdan.
To give you some idea, Halfdan had brothers known as Björn Ironside, Ivar the Boneless and Sigurd Snake-in-the-Eye. They weren't exactly The Waltons.
By then the Vikings were empire building and Halfdan was King of Northumbria, which in those days was everywhere between Edinburgh and Derbyshire. They would really only be properly kicked out in 1066.
In 875 they were unstoppable. Wearmouth-Jarrow was sacked and ruined. At least the remains of Bede were untouched. He was re-interred in Durham in 1022.
Incidentally the Vikings never wore horned helmets, despite suggestions to the contrary by the Jarrow statue. This is a myth perpetuated by well-constructed female sopranos in German operas. Hägar the Horrible is not a realistic depiction either.
The Vikings in Jarrow are immortal, but more to be admired than liked – or celebrated.
Support your Gazette and become a subscriber today. Enjoy unlimited access to local news, the latest football stories and new puzzles every day. With a digital subscription, you can see fewer ads, enjoy faster load times, and get access to exclusive newsletters and content. Click here to subscribe.