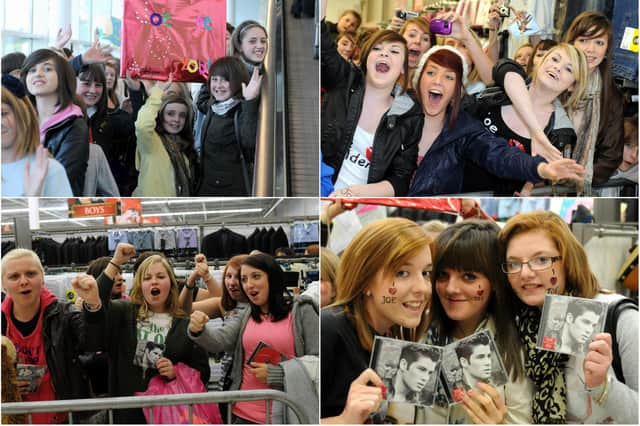 A sea of fans and they're all there in support of Joe - but are you among them?
10 photos from the day you met Joe McElderry - but were you pictured among his adoring South Tyneside fans?
What a day that was!
It was back in 2010 that fans flocked to South Shields for the launch of their hero Joe McElderry's new album – and the man himself was there to meet the overjoyed public at Asda.
Just look at the happiness which exuded from the event but the question is, were you there? Were you pictured with friends as you enjoyed a very special day?
The only way to find out is by taking a look through our selection of archive photos.