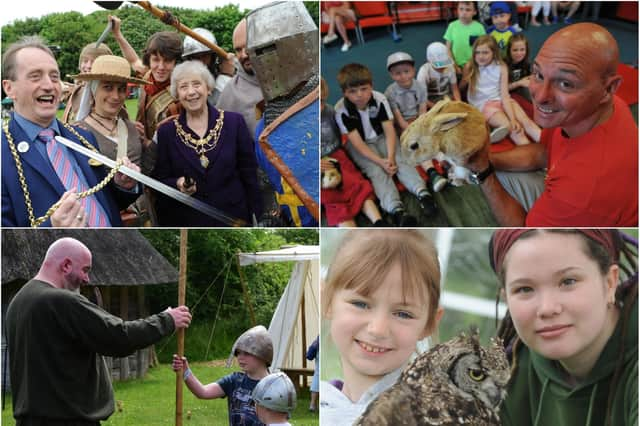 11 pictures of Jarrow Festival fun from years gone by as we get ready for a 2022 Royal twist
Festival time is on the way in Jarrow and this time it will have a Royal twist.
It will be 10 days of town wide fun and will include events to help mark 70 years of the reign of Queen Elizabeth II.
The festival will run from Friday, 27 May – Sunday, 5 June with a range of events including sports camps, teddy bears picnic, art exhibitions, arts and craft workshops and more.
Why not get into the spirit of the occasion with a look back at the festival's fun events in the past.
We've got bands, a rabbit, owl, face painting and medieval costume and that's just for starters. Take a look.