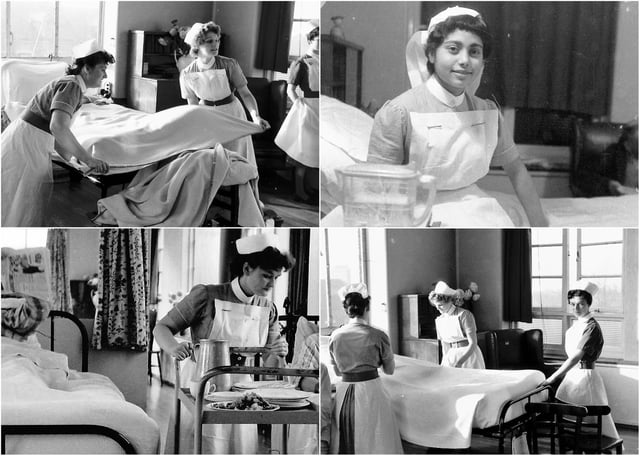 1950s memories of the Ingham Infirmary.
7 rare photos as we look back at the Ingham Infirmary in South Shields - and the super staff who worked there
Rare reminders of Ingham Infirmary – once dubbed the 'cottage hospital where you knew everyone ' – have been shared with the Shields Gazette.
Sunday, 18th April 2021, 7:00 am
A selection of images comes to us courtesy of Fietscher Fotos of South Shields and they show some of the nursing heroes who helped patients around 60 years ago.
Our thanks go to Fietscher Fotos (which was the name of Freddie Mudditt's photography studio) and show images which were taken at a time when Freddie had an extended stay in the hospital.
The excellent nursing teams were pictured doing the job they loved.
Undefined: readMore