9 nostalgic photos of singers belting out their best tunes in South Tyneside as we prepare for the final of Eurovision
We are getting musical with our latest retro feature as we look back on the days when you were pictured singing.
Friday, 21st May 2021, 5:22 pm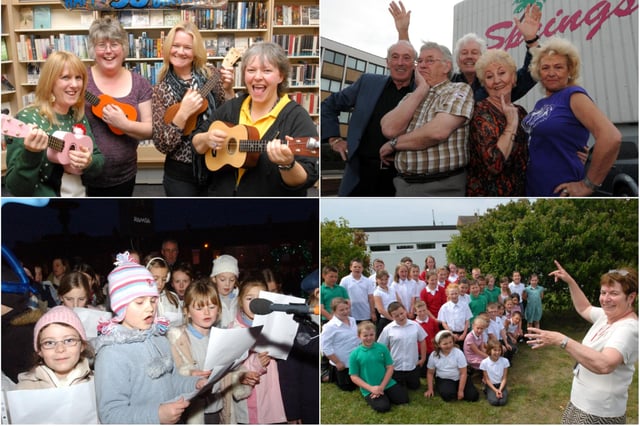 Stepping back in time for a selection of song scenes.
With Eurovision reaching its height at the weekend we are putting the spotlight on choirs and crooners closer to home.
So whether you were belting out a song at Hedworth Lane Primary School or getting ready for a charity night of singing at Springs we have something for you all.
Take a look and then get in touch to share your memories.
Hedworthfield Juniors were getting ready to sing at the Sage Gateshead with the help of head teacher Teresa Lawton in 2011. Does this bring back happy memories?
Librarians Gill Jackson , Maurean Cairns , Nicola Lamb and Karen Turnbull led the way in singing to mark 50 years of Boldon Lane library in 2012. Remember it?
A charity singing night at Springs in 2012. Matty Harrison, Malcolm J White, Stuart Gasston, Eve Rundle and Nancy Gosling were there. Were you?
Schools from across South Tyneside took part in a singing showcase at the Customs House in 2015. Can you spot someone you know?
Children from Busybees Nursery brought food for residents and did a sing-a-long at Malvern Court home in 2014. Youngster Eleanor Thorley and resident Rita Sellick are pictured in the foreground.
Ashley Primary school pupils singing on stage in 2019 during the South Tyneside Schools Music event, held in The Customs House.
Pupils from Hedworth Lane Primary School were taking part in the Big Sing in 2011. Were you among them?
Did our retro collection bring back great memories? If it did, email [email protected] and tell us more.