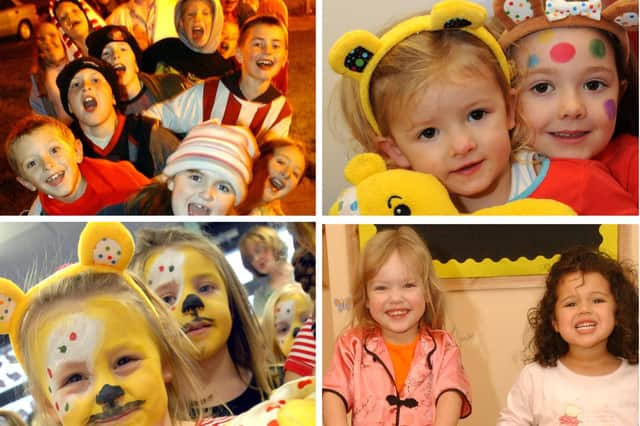 You just love doing your bit for Children In Need but are you in these archive pictures?
9 retro Children In Need scenes from South Tyneside - look at you getting creative for Pudsey
Who's ready for some more Children In Need adventures.
The famous annual charity drive returns on our TV screens on Friday, November 18.
It promises to be another feast of fundraising just like in these years gone by.
We have reminders of pyjama parties at Tyne Dock Youth Centre and Albert Elliott Primary. We also have retro scenes of angels donating kisses at Leeds Building Society, and Pink Ladies at the Mercantile Building Society.
Want to see more? Read on.