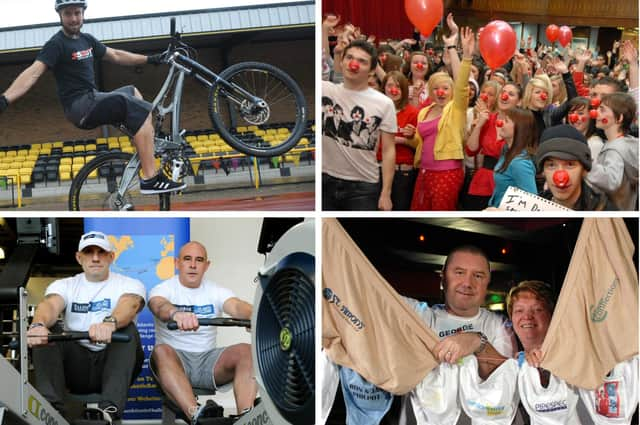 9 world record attempts in South Tyneside - from wearing underpants to cheerleading
An underpants wearing world record has been broken – and here's the time when it was attempted in South Tyneside.
Gary Craig was the man who gave it a shot at Dusk nightclub in 2010. Remember it? Did you watch the drama unfold?
If you didn't, you might recall the time when people from the borough tried for a world best at kettlebell lifting in 2016, rowing in 2015, punch bag hitting in 2011 or cheer leading in 2008.
Hats off to Rachael Smitt who has just claimed the underpants world record after putting on 19 pairs in 30 seconds.
In the meantime, see if you can impress us with how many of these South Tyneside scenes you remember.