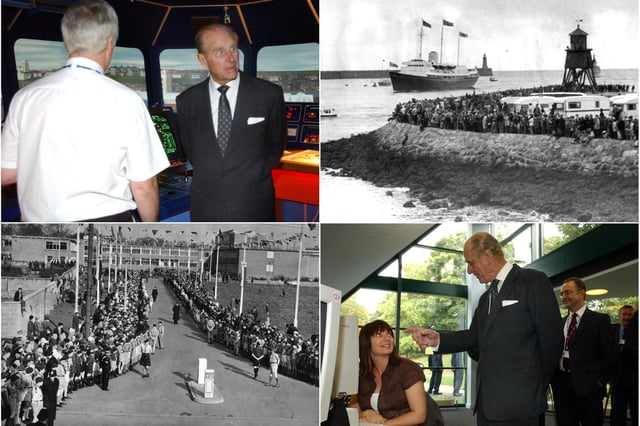 A reminder of Prince Philip's visits to the area.
A tribute to Prince Philip - 9 reminders of his visits to South Tyneside
South Tyneside was paying tribute to Prince Philip after today's news that he passed away aged 99.
Friday, 9th April 2021, 1:23 pm
The Duke of Edinburgh was a hugely popular figure in the area and we look back on the times he brought smiles to the people of the borough.
Take a look at our 9 reminders of the times he visited the South Tyneside area, including in 1964 and 2005.