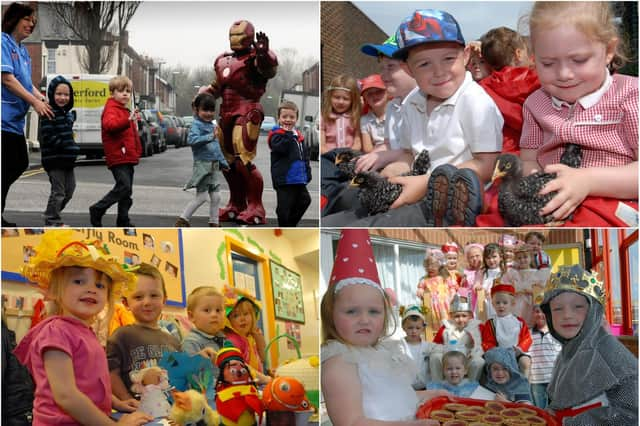 Chickens, Easter hats and kings and queens! 9 of the cutest archive scenes from the excellent nurseries of South Tyneside
We've got chickens, ducks, a pony and Iron Man but what is the link?
The answer is they were all photographed at nurseries across South Tyneside in years gone by.
We are putting the spotlight on the nurseries in the borough after Nurserytime South Shields was in the headlines in the Gazette recently.
It got us thinking about all the other great work we have seen and here are nine examples from our archives, covering everything from lessons on road safety to making Easter hats.