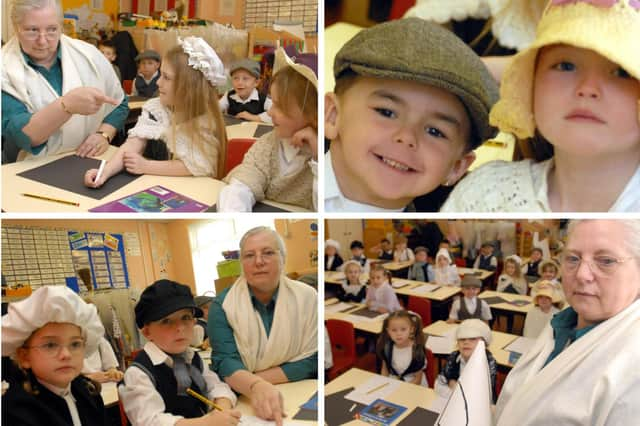 Eight pictures from the day these Harton Infants pupils in South Shields experienced the strict classrooms of the past
Flat caps, bonnets and a chalk to write with – it's a day to remember at Harton Infants.
It was 15 years ago when pupils at the school got dressed up in period costume and learned about the classrooms of yesteryear.
There was a dunce's cap and a 'stern' teacher to keep an eye on things.
Remember it? Re-live these 2007 memories.