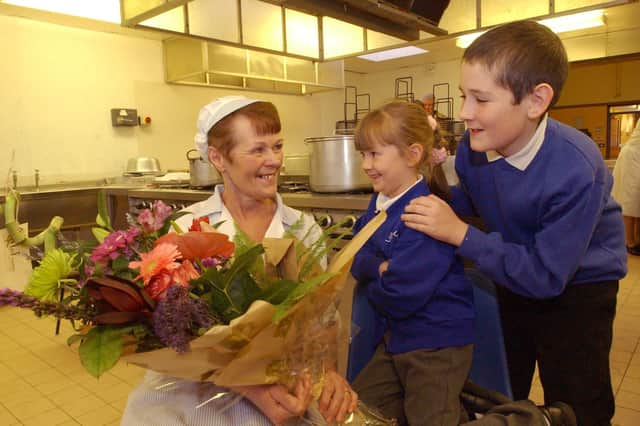 Brenda Robb spent 25 years at Lukes Lane Community Primary School in Hebburn and here she is on her retirement in 2005 with pupils Kelsie Howorth and Nathan Bull.
Eight pictures of the dinner staff you loved at South Tyneside schools over the years
Here's some food for thought. Who do you recognise in these reminders of dinner staff at school?
Who was your favourite dinner lady – or man? We took a look in the Shields Gazette archives to find these 8 photos of dedicated dinnertime workers that you loved.
So grab your dinner tray as we serve up retro scenes from 2004, 2006, 2008 and 2014.