England were crowned world champions but what was happening back on South Tyneside in 2003?
Jonny Wilkinson, Matt Dawson, Martin Johnson and all. They were crowned world champions 17 years ago and fans can re-live the whole experience on ITV.
Monday, 20th July 2020, 4:14 pm
Updated
Monday, 20th July 2020, 4:15 pm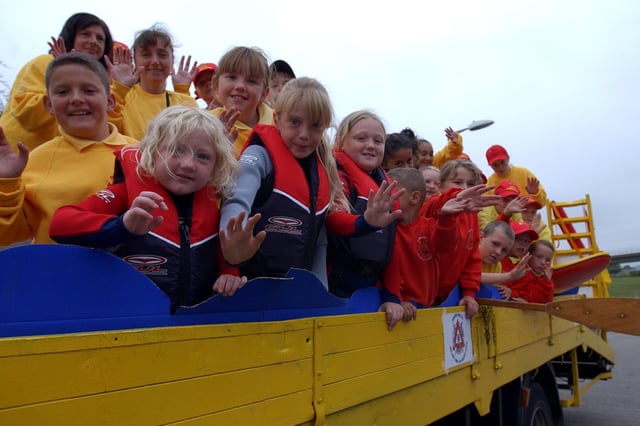 The start of the South Tyneside Cookson Festival parade 17 years ago. Are you in the picture?
But while we look back on 2003, who can remember what life was like on South Tyneside?
Here are some reminders from the Shields Gazette archives and we hope they bring back happy memories.
There's a popular festival, junior football, a sponsored dip and scenes of fans watching live music to enjoy.
It's a big field for the 2003 Pier To Pier race. Were you one of the competitors?
Take a look and then get in touch to share your own memories.
Football at Monkton in October 2003 but who are the teams and the players in action?
Rose Royce was one of the acts at the Cookson Festival performances in Bents Park in July 2003. Were you there?
Were you pictured having fun at the Jarrow Festival in 2003?
These brave people were pictured taking part in the annual dip. Are you among them?
Under-eight football in 2003 but who are the teams in action?
Big crowds for the 2003 Cookson Parade. Were you there?
Getting into the pace of the Pier to Pier race.
What are your memories of life in South Tyneside in 2003? Share them by emailing [email protected]