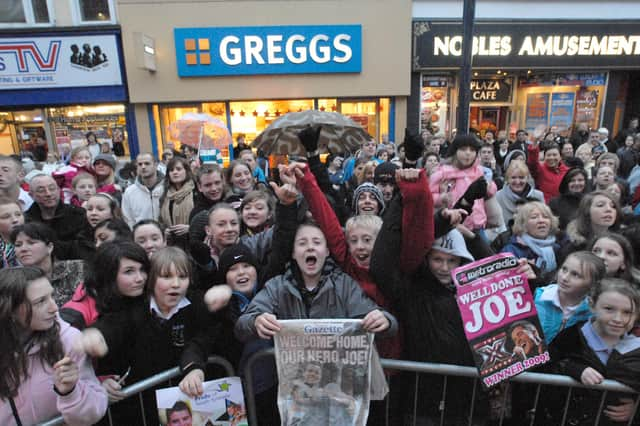 Memories of Joe McElderry at HMV in South Shields in 2009 - but are you pictured in the crowd?
It only seems like five minutes ago! Do you remember the day when you turned out in your thousands to see Joe McElderry at HMV?
There were more than 2,000 of you outside the store in December 2009 and you were keen to get a look at Joe after he had just won the X Factor.
Joe was back in the news when it was revealed recently that he will be appearing live in a re-arranged concert next month.
In the meantime, why not re-live these memories from 11 years ago.