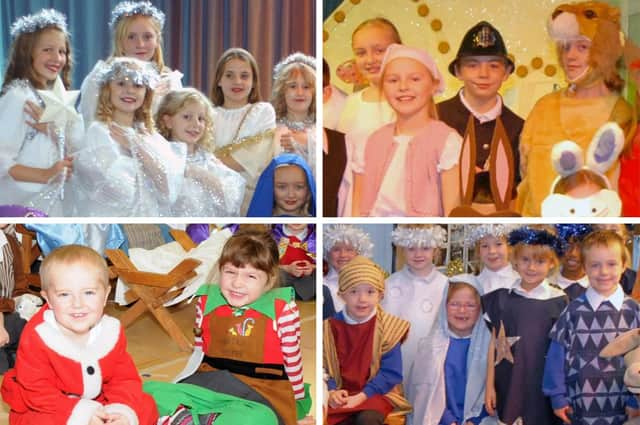 Nativity: 9 archive photos of your little stars at Westoe Crown Primary School
Let's hear it for angels on high, frankincense, and Hansel and Gretel – they've all played a part in the Nativity at Westoe Crown Primary.
If you were in the Christmas production at the school in 2005, 2012, 2013, or 2014 you might just spot a familiar face in these photos.
We've seen bees, sheep, donkeys, elves and Santa's little helpers on stage.
Take a look. Get Christmassy and enjoy the trip back in time.