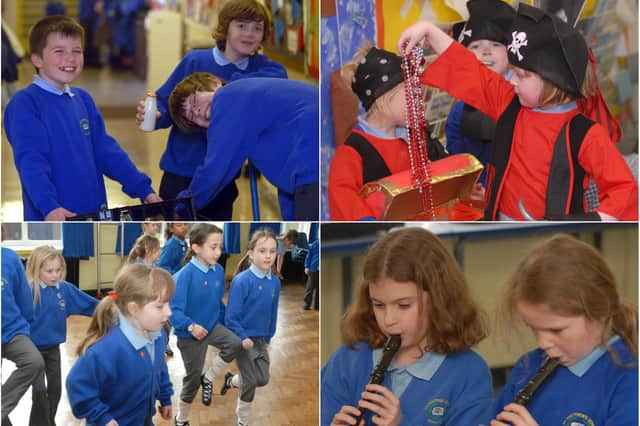 So many faces but how many do you recognise?
Nine happy memories from Jarrow's St Matthew's RC Primary School in 2007 - from dressing up as pirates to music and dancing
The best days of your lives? We hope they were for these pupils at St Matthew's RC Primary School in Jarrow.
All of these 9 photos were taken by a Shields Gazette photographer when they paid a visit to the school in 2007.
Our selection of images show music lessons, a dressing up period and lots of fun during dancing.
Can you believe it was 15 years ago? Here's the proof so take a look and see if you can spot someone you know.