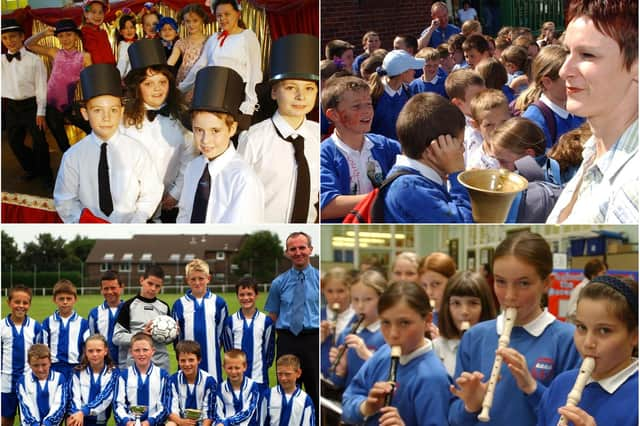 How many pupils do you recognise from these photos?
Nine memories of South Shields' Mowbray Junior School - from African dancing to the last bell
Gone but not forgotten. That's Mowbray Junior School, and we have nine reminders of it.
The school closed in 2004 but we have photos from the Shields Gazette archives which show everything from musical performances to the day African dancers paid a visit.
And if you were in Miss Muir, Miss Humphrey and Mrs Johnson's classes in 2003, you may well be in one of our pictures.
Take a look and then get in touch with your memories of your schooldays.