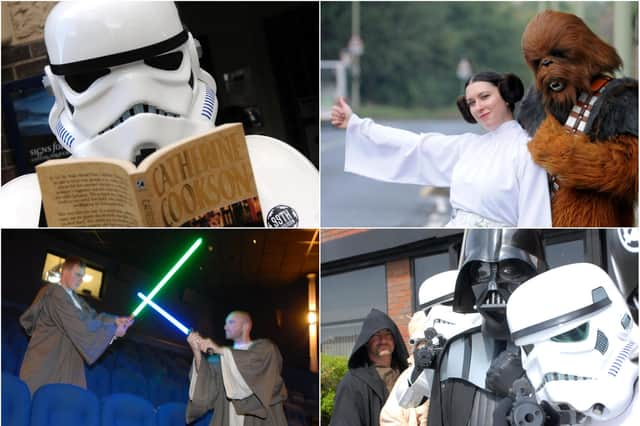 It's a super selection of Star Wars themed images but is there one which brings back memories for you?
Nine out-of-this-world pictures from South Tyneside as we celebrate Star Wars Day
Like it you will! We have 9 photos from the Shields Gazette archives and they all have a Star Wars theme.
And what better day to share them with you than May 4 which is Star Wars Day.
There are photos from a science fiction fair in South Shields in 2013 as well as a fair in Hebburn in 2012.
We have a reminder of Star Wars characters in Hebburn in 2013 and of Darth Vader at T & G Allen's in 1983.
See how many of these photos bring back memories for you.