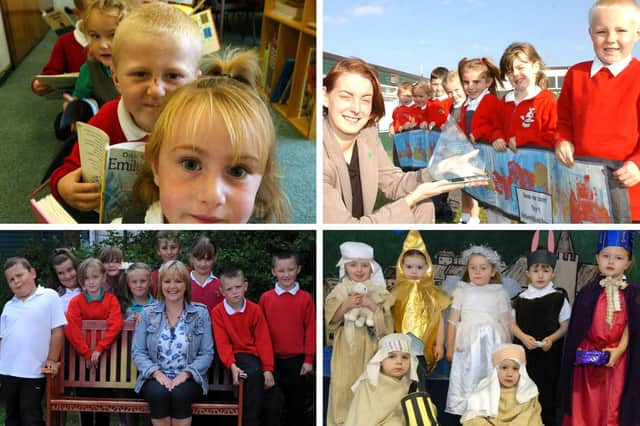 Nine pictures from Jarrow's Hedworthfield Primary School over the years - from a nativity play to kite-flying
Class. Here is your homework for today! We want your memories of these Hedworthfield Primary photos.
Have a look at these pupils taking part in a silent sponsored read in 2004. Or how about the children having a great time at a school fun day in 2012.
We have all this and more. Take a look.