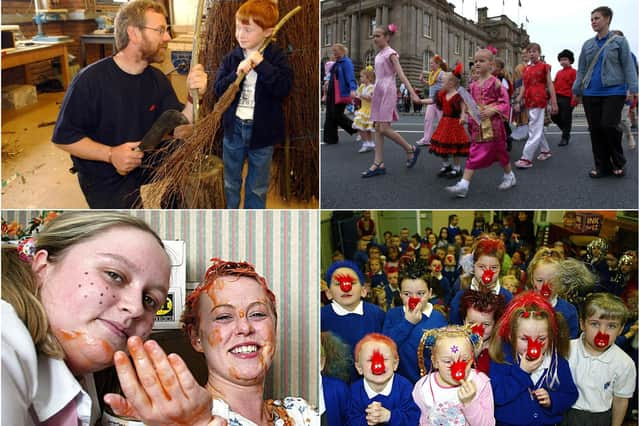 Nine pictures of life in South Tyneside in 2003 as we rewind almost two decades
Broom making in Jarrow, pier to pier running from South Shields and a big hair day in Westoe – we have it all in a reminder of South Tyneside life in 2003.
Can you believe it was 19 years since these photos were taken.
It is time to re-live the memories with a look back at scenes which also include a bean bath on Red Nose Day and the Cookson Festival parade.
There are faces galore to recognise so why not join us as we step back in time.