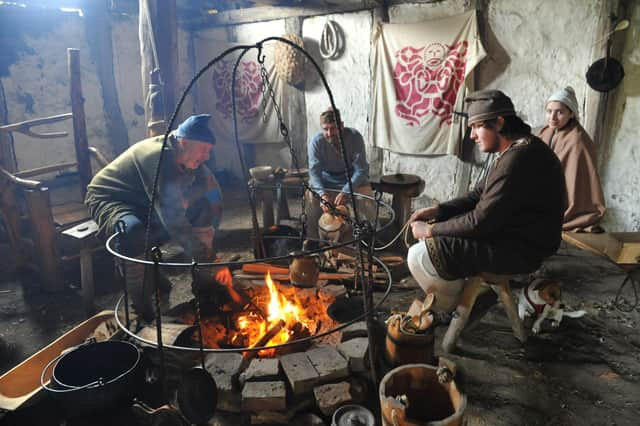 Jarrow Hall and Anglo Saxon Farm during the first anniversary weekend celebrations in 2017. Were you there?
Nine retro photos of Jarrow Hall as it seeks funding for new play area to recreate exciting myths and legends
We are recreating memories from Jarrow Hall as it returns to the news headlines once more.
It gives us a chance to look at 9 retro photos from the historic sight, all found in the Gazette archives.
Take a look at re-enactments, culture and centuries old skills – as well as plenty of faces.