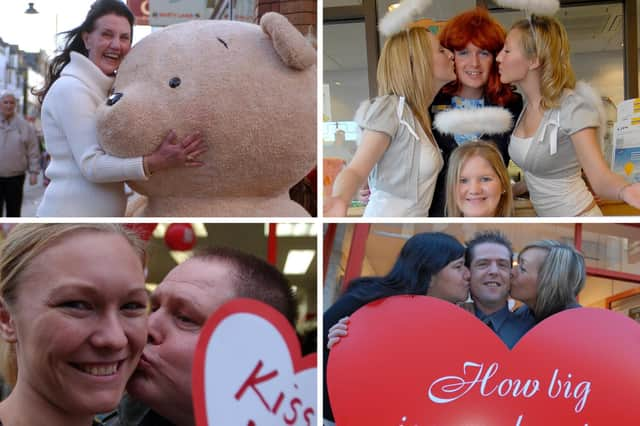 Lovely archive photos to set the scene for International Kissing Day.
Pucker up for 8 lovely retro South Tyneside scenes - just in time for International Kissing Day
We are sending love and hugs – because it's International Kissing Day this week.
The annual day on Wednesday, July 6, is a perfect chance for you to share a loving moment with that someone special in your life.
And it is our chance to reflect on kisses and hugs that you have shared on camera over the years.
From sponsored hugs for charity to a kiss for a Teddy Bear and even one for Santa in West Boldon, we have it all.
So pucker up for an embracing spotlight on the past.