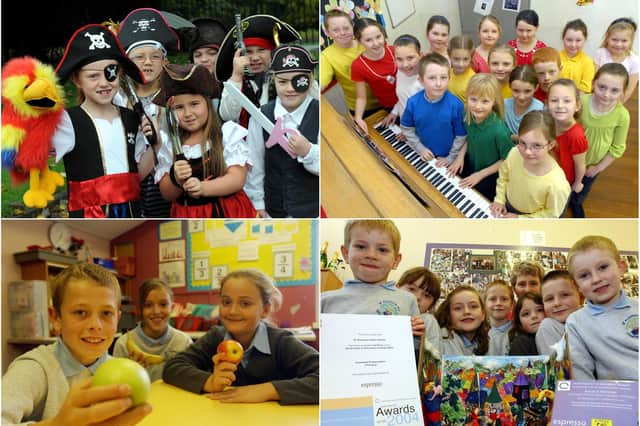 10 nostalgic photos from a South Tyneside school which is the best in the UK
Simply the best – that's St Aloysius Catholic Infant and Junior School in Hebburn.
And judging by these retro photos, the Sharpendon Street School has long been a fantastic place to enjoy lessons of all varieties.
We have 10 archive images which show everything from healthy eating to students dressed as pirates.
Learning about magic and having a great time with animations were also captured on camera.
So why not take a look through our retro feature and re-live some great memories from a great school.