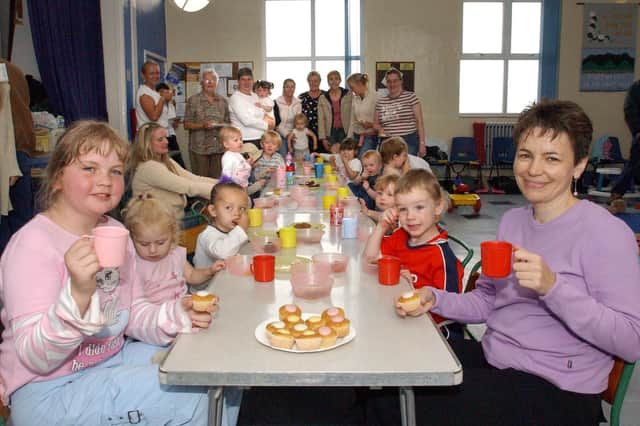 Mums and toddlers at St Margaret's in South Shields raised £500 for charity thanks to their 2004 tea party.
Time for tea! Nine archive South Tyneside photos of cracking cuppa scenes from Seaview Primary to St Bede's Senior Citizens
It's the brew that puts everything right.
And whether you have it a part of an afternoon tea, strawberry tea, or just a get-together with friends, we've got cuppa scenes galore.
It's Afternoon Tea Week this week and we are feeling peckish – for memories.
So if you were pictured at Low Simonside Community Centre, Fellgate or Sea View Primary Schools, or the Charles Young Centre, get ready to re-live some scene from the past.