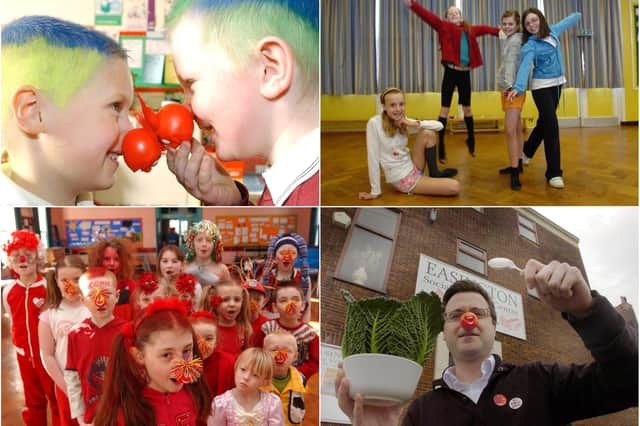 We smell memories galore! 9 retro Red Nose Day photos from South Tyneside
We have got fun all the way with 9 Comic Relief archive scenes – showing everything from giant red noses to sitting in a bath of spaghetti.
Red Nose Day returns on Friday, March 18, and it will once again raise money to tackle poverty, violence and discrimination.
This year, organisations which support people in Ukraine will be among those to benefit.
To get you in the fundraising spirit, here are nine reminders of Comic Relief events held in South Tyneside in the past.
Take a look and then get in touch to tell us about the fun ways you are raising money this year.