Review: Land Rover Defender 90
Julie Marshall is impressed with the Land Rover Defender 90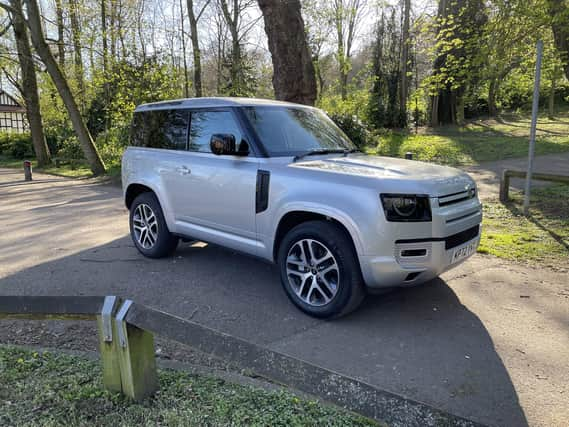 There is no doubt the new Defender offers far superior comfort on-road than its predecessor but no amount of persuading will convince some die-hard old-school Land Rover fans that it is just as capable off-road.
Whether you'd want to take £70,000 worth of shiny metal down a muddy track or across a boulder-strewn mountainside is not the point - it will get you there - and back again.The raft of electronic gadgetry is impressive. You can either 'point and shoot' the Defender at obstacles after simply engaging the low-range ratios, or override the automatic system and dial in the information yourself for more control.
Ride height in the air suspension model we tested is an impressive 216mm and approach and departure angles of 30.1 and 37.6 degrees respectively to tackle most things in its path. It has a maximum wading depth of 850mm which is supported by a wade programme in the Terrain Response system, which ensures drivers can ford deep water in confidence.Some models come equipped with ClearSightground view technology which show the area usually hidden by the bonnet, directly ahead of the front wheels, on the central touchscreen and is a great aid to confidence - especially if you find yourself on your own negotiating some tricky terrain.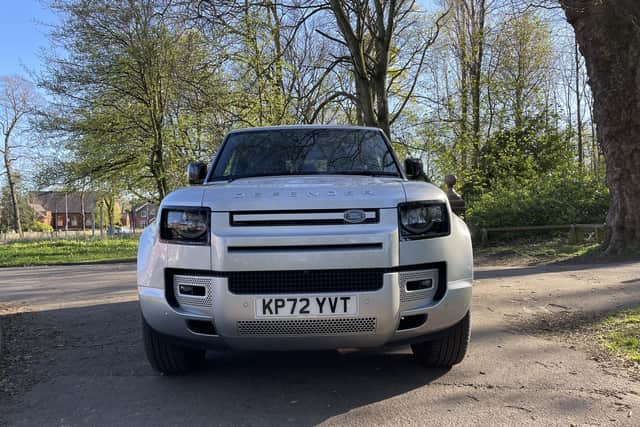 From the first moment the new Defender was launched, detractors claimed it was not as versatile as the model it supplanted: it can't be fixed in the field or at home by a DIY mechanic. This is largely true, but can any vehicle these days?
I'm as much a fan of the Land Rovers of yore as anyone else but I can see that JLR is in the business of making money so has to go where the returns are greatest and that is with lifestyle vehicles.After spending a week with the 90 - albeit wholly on the tarmac - I can understand why they are so popular.
They look good for a start, with minimal front and rear overhangs. The Defender has retained the side-hinged rear tailgate and externally-mounted spare wheel that make the original so identifiable.Again, in a nod to its past, fixtures and fittings, usually hidden from view in modern vehicles, have been exposed.
There's a dash-mounted gear shifter to accommodate an optional central front 'jump' seat, which provides three-abreast seating across the front, just like early Land Rovers.My only bugbear is the lack of luggage room. As with the old Defender it works best as a two-seater with the rear seats dropped down but if you don't need the storage space three adults will fit comfortably in the back.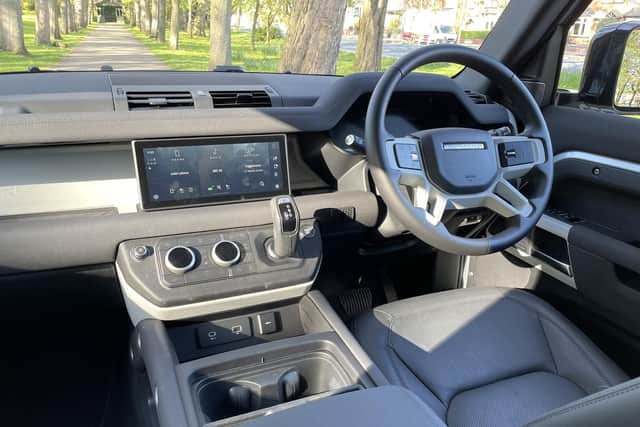 On-road it drives beautifully. It's light and manoeuvrable and very quick, with a 0-62mph time of 5.7 seconds and a top speed of 119mph.Body roll is minimal and the Defender 90 is very well composed on the road, particularly with the air suspension fitted.
Equipment-wise, the Defender has just about anything you can think of to make life on board comfortable and safe: apart from the price there is very little to find fault with.
Price: From £51,395 (As tested £71,370)
Engine: Three-litre six-cylinder diesel
Torque: 405lb/ftTransmission: Eight-speed automatic