Life is Lovely: 'My son is growing up' - Elijah smashed his latest review with the health visitor
A recent visit from the health visitor proved just how quickly Elijah is growing and how developed he is for his age.
Watch more of our videos on Shots! 
and live on Freeview channel 276
Visit Shots! now
Last week we had to a visit from the health visitor for Elijah's two-and-a-half year review to assess how he's developing, express any concerns and to see if he's meeting the milestones as he should be for his age.
Despite not going to nursery yet like some children his age and learning in ways they might be, as parents we feel Elijah is quite clever for his age, especially with his talking, which was reciprocated by the health visitor.
Prior to her arrival she sent out forms to fill in about Elijah's speech, physical development and social interaction.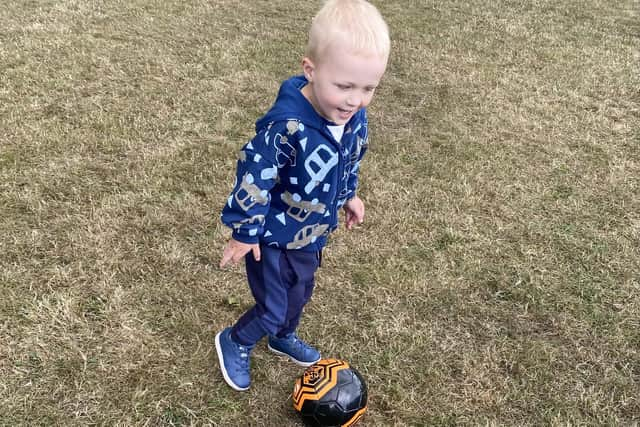 For his age, Elijah is a good talker putting together sentences that we can understand and saying long tricky words such as 'helicopter' and 'milkshake'.
Reading through all the words he can say, Elijah scored high on the word check list and she said how clever he was with his talking, although he was very shy in front of her.
She read our comments on his problem solving and things he can do independently and expressed no concerns for his developments and said how amazing he's going to be when he starts nursery.
Although we do have concerns of our own such as toilet training and tantrums, the health visitor did offer some tips and advice to help us battle through those issues. Again, she wasn't overly concerned and shared that what we are experiencing is quite common among parents of toddlers.
She left a comment in his red book to say how well he did with his review which makes us proud parents of our little boy.
It's hard to believe that in such a short time he's gone from a newborn who only slept and drank milk to a crazy toddler running around and talking with his own unique personality.
Time goes by so quickly and they don't stay little for long.
The next time we see the health visitor will be when our newborn joins the family!