Random Acts of Kindness Day: Here are the top things you can do to show kindness
Being kind might come naturally to most, but today (February 17), everyone is encouraged to go that extra step to be kind to the people they care for during Random Acts of Kindness Day.
Published 17th Feb 2023, 12:21 BST

- 3 min read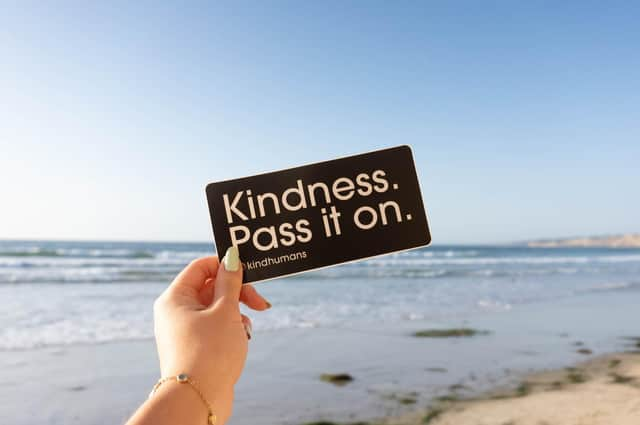 With the search term 'Random Acts of Kindness Day 2023' increasing by +4,700 per cent, greetings card company, thortful.com, has collated some top things to do for family, friends, and even strangers! In addition to this, Seher Khan, Wellness consultant and founder of Wellpower.uk explains what showing, and receiving kindness, do to our well-being.
Give compliments to the people around you.
Even if it's your colleague, partner, or friend, give them a compliment to brighten their day. Compliments might make us a bit awkward, in fact, 55 per cent of Brits feel awkward when receiving a compliment, but that doesn't mean they don't appreciate it!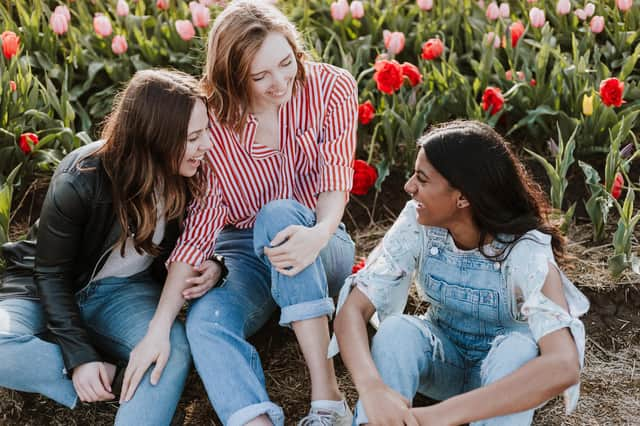 A recent survey also showed that Brits want to be complimented on their personality (53 per cent), their intelligence (46 per cent) and their age (34 per cent)! So go ahead and spread some kindness through compliments.
Check in with the people you don't often see!
Are there some people you haven't been seeing as often as you would have liked to? Perhaps you live too far apart for a short visit. Why not send them a text or a lovely card to remind them that you're thinking of them? If you're friendly with your neighbour, why not go over to chat with them for a bit? It's the small things that matter, and every kind gesture will be appreciated.
Donate to charity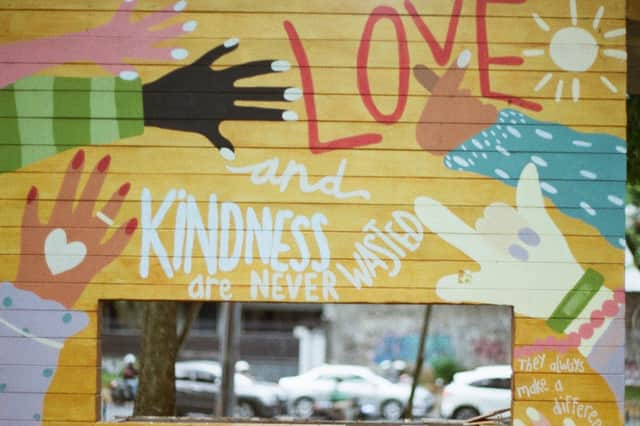 If you can, why not think about giving something to a charity, whether it's hosting your own fundraiser, or giving a one-off sum? Giving something to charity can help so many people and will mean the world to those who receive help. Find a charity that is important and resonates with you and help in any way that you can.
Invite friends or family for a meal
Why not invite your friends or family over for a home-cooked meal or a takeaway? Gather around the table and play some games and spend some quality time together. Offering to host a dinner is a wonderful way to include and surround yourself with people you care about, too, as well as give away delicious food that everyone will appreciate!
Expert shares advice on showing kindness to others
Talking about all the nice ways to show kindness, Seher Khan said: "I think that one of the easiest ways to show someone kindness is to be there for them fully and mindfully. For example, chatting to someone and listening to them mindfully by not interrupting, agreeing, thinking of what you're about to say next and actually listening with our eyes and body as well as our ears."
What does kindness do to our own, and others, well-being?
On what being kind to others does to our own well-being, Khan said: "Being kind to others is wonderful for our wellbeing as it makes us happy and happiness releases serotonin, dopamine, endorphins, and oxytocin. All these 'happy hormones' increase our sense of well-being."
"Random acts of kindness from others give us a sense that strangers care about us, that the world is a good place, and they also make us want to return the favour by being kind to others. Therefore, the love and kindness keep growing and spreading."
Commenting on the tips, a spokesperson at thortful.com said: "At thortful, we're all about being kind and thoughtful to others, which is why we've collated some lovely tips for try this Friday. Let's make everybody's days a little brighter with some random acts of kindness!"