Tyne and Wear: Well-known local Funeral Director Peter Kerrigan joins firm, bringing years of experience
Advertisement feature: Manor House Funeral Services is an independent, multi-award winning family-owned funeral director which was established a quarter of a century ago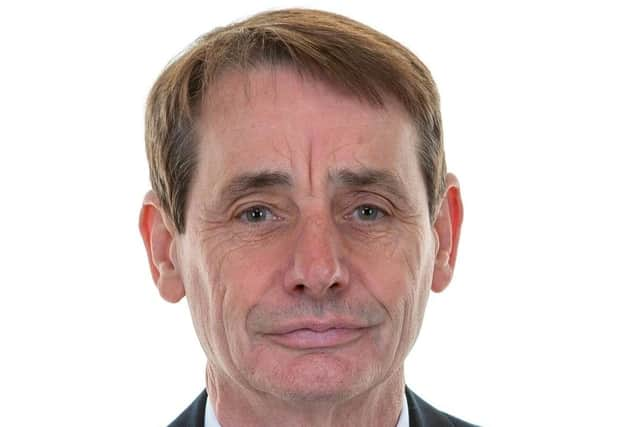 The funeral directors, which has branches across Tyne and Wear, are proud to remain family-owned – run by Managing Director Stephen Corpe and his parents, who are all from South Shields.
Each person and each family is different and therefore each funeral will be as individual as the person whose life is being commemorated.
"We offer a traditional, high-quality personal service," said Stephen. "We can always make a funeral personal and memorable whatever your budget."
That one-to-one service begins from your first call. Unlike many other companies, your dedicated funeral director will advise and take care of you and the deceased right up to the day of the funeral and beyond.
The firm is delighted to introduce Peter Kerrigan, a well-respected local Funeral Director who has recently joined the team at Manor House bringing with him years of invaluable experience in and around South Tyneside, having helped innumerable local families over the years in their time of need.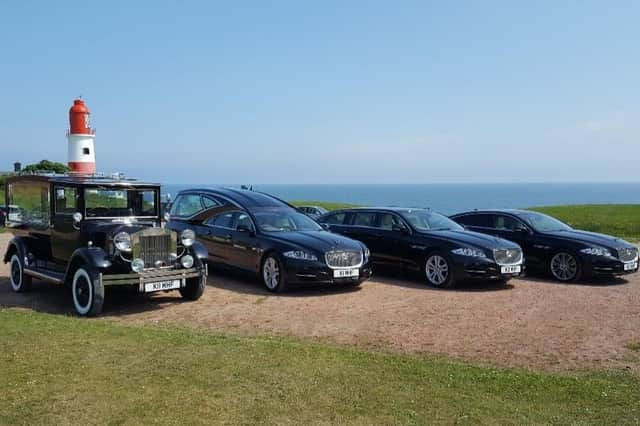 Manor House Funerals have known and worked with Peter from his time with Tynedales Funeral Directors in South Shields.
"When we heard he was looking to come back into the funeral profession after a well-earned break, personally knowing his outstanding dedication and commitment to bereaved families, it was a real pleasure to be able welcome him into our company," Stephen said.
Peter's role will have a particular emphasis on arranging funerals in the South Tyneside area, where he is so well known.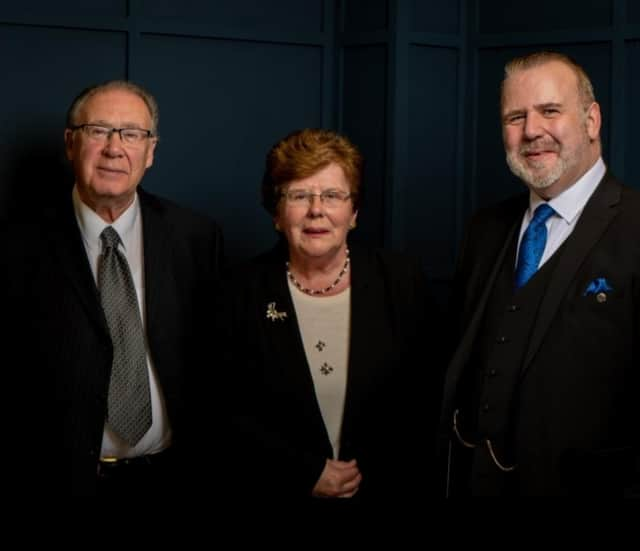 The Shields branch, which serves the whole of South Tyneside, is in Fowler Street, opposite the town hall and close to the register office. Its convenient location makes it easily accessible by bus and Metro and there is disabled parking to the front and ample additional parking to the rear.
The funeral home has recently undergone a high-quality refurbishment and includes a substantial reception areas, private arranging rooms and four private chapels of rest.
Manor Funeral's bespoke Jaguar fleet, in gleaming black, is on hand to transport clients and there is also the option of a stunning vintage-style hearse available at no extra cost.
"We understand how difficult the Covid-19 pandemic has been for families and few people's lives haven't been touched by it in some form or another," said Stephen. "The restrictions placed on funerals are still being felt."
In addition to traditional funeral services, they also offer a range of other options such as direct cremations, celebrations of life and natural and woodland funerals.
Stephen, who is a Fellow and Patron of the Society of Bereavement Practitioners, said "Every funeral we arrange is different and as individual as the person who has passed away. We can cater for all a families requirements to make the funeral special and personal whatever their budget. Whilst much has been said about direct cremation in the media, particularly following on from Covid, for some it is the right option, but for many the coming together of family and friends to say a final farewell is a special time and important part of the grieving process"
Cost of living crisis and funeral prices
Stephen said: "As a family company, we recognise the difficulties that families face with the cost of living crisis and the ever-rising costs everywhere you look.
"We have always tried to keep our prices low without compromising on quality, so we currently offer unattended direct cremations at a local crematorium from £1,500, with traditional funeral services starting at £3,000 which for the quality and service on offer we are confident is the best available."
Awards and professional membership
Following on from previous successes, the firm has recently been named "Most Compassionate Funeral Director UK" in the Global 100 Awards. It won the SME Award for "Funeral Service Provider of the year 2022" and the "Best North East Family Funeral Director 2022" in the Family Business Awards.
Manor House Funerals are also members of the National Association of Funeral Directors, Society of Allied Independent Funeral Directors, Association of Green Funeral Directors and its services are Accredited by the Society of Bereavement Practitioners.
To find out more about the services of Manor House Funerals, and for advice and support, visit their website here www.manorhousefunerals.co.uk where you will also find branch details and contacts.
One of their dedicated team is always available to take your call, at any time, every day of the year. You can call them on (0191) 456 58 58.