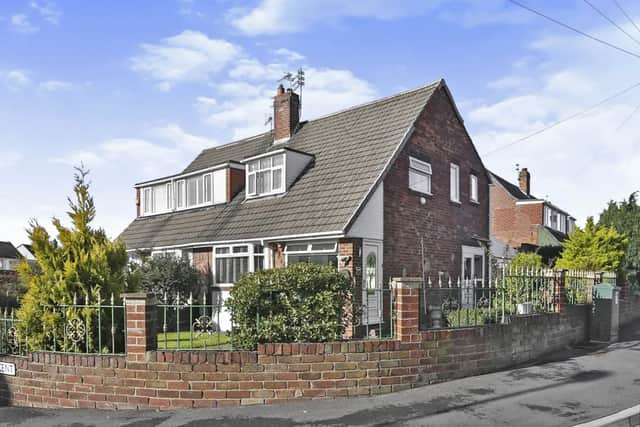 For sale in South Shields: 3 bed house with conservatory and loft conversion on sale for £200,000
Take a look inside this modern three bed semi-detached house, ideal for first time buyers in South Shields.
If you're a first time buyer looking for a property in South Shields which has some great potential, this could be the house for you. This modern three-bedroom semi-detached house on Leafield Crescent, South Shields, is available for £200,000.
The property features a well presented kitchen and garden as well as three spacious bedrooms, a conservatory and a loft conversion. In an ideal location, the property is close to local shops and South Shields town centre.
The property is listed on Zoopla by Purple Bricks. Its description reads: "Beautifully presented and deceptively spacious three bedroom semi detached property situated on a large corner plot in the ever popular area of Leafield Crescent, South Shields. This extended and versatile property would make an ideal purchase for any buyer looking for a spacious ready made home still with heaps of potential."
The property was first listed on Zoopla in October last year and was recently reduced.
Location: Leafield Crescent, South Shields NE34
The property is listed on Zoopla by Purple Bricks. Its description reads: "Beautifully presented and deceptively spacious three bedroom semi detached property situated on a large corner plot in the ever popular area of Leafield Crescent, South Shields. This extended and versatile property would make an ideal purchase for any buyer looking for a spacious ready made home still with heaps of potential."