BENEFITS EXPERT: How savings or capital could affect the claiming of benefits
Q. I currently receive Tax Credits, both Working Tax and Child Tax Credits as well as Child Benefit. I have recently received a settlement from the Criminal Injuries Compensation Authority.
Published 7th May 2021, 00:00 BST

- 2 min read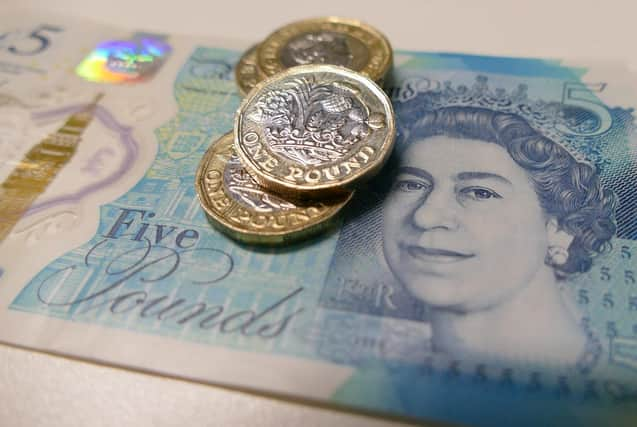 I have been advised that having any sort of savings or capital over £16,000 means I cannot claim benefits. Is this correct and should I notify HMRC about this award?
A. As far as Tax Credits are concerned, for both Working and Child Tax elements, there is no limit to the amount of capital you can have.
Tax Credits are calculated with reference to income and not capital.
Therefore your compensation award will not reduce or end your current entitlement.
It is always advisable to notify HMRC of the award even if it won't affect your current payments.
If you invest any or all of the award in any type of investment that generates an income this potentially may reduce the award of Tax Credits.
This would of course be dependent on how much income is generated so if you are planning to invest the money in such a way then this must be disclosed to HMRC to prevent any overpayment and avoid any penalty charges.
You did not mention if you also get other benefits such as Housing Benefit or Council Tax Reduction.
If you do then your local authority must be informed of the savings, however compensation claims (and this would include the CICA) will be ignored for 52 weeks.
The time period will generally run from the date of the compensation award. At the end of the 52 week period any remaining capital will be taken into account.
If this exceeds the £16,000 threshold for Housing Benefit/Council Tax Reduction then these benefits will end.
Anything between £6,000 to £16,000 will generate tariff income and may reduce the amount of HB that can be paid.
You may wish to seek specialist financial advice about transferring the settlement into a trust fund as this can often mean savings will be disregarded indefinitely for benefit purposes.
At Citizens Advice we believe no one should have to face problems that seem complicated or intimidating without good advice.