House prices boost for South Tyneside owners
Home owners in South Tyneside got a pre-Christmas boost as average house prices in the borough increased in December, new figures show.
Published 15th Feb 2023, 14:57 BST

- 2 min read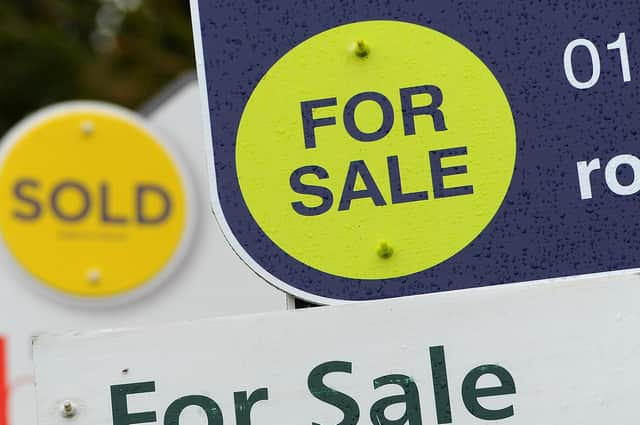 Data from the Land Registry show prices in the area increased by 1.2% – contributing to a longer-term trend, which has seen property values in the area grow by 11.5% over the last year.
The average South Tyneside house price in December was £162,890 – a rise of £17,000 over the year – and better than the housing market across the region, where prices decreased by 0.5%.
Prices in the area also outperformed the national market which saw a 0.4% drop in values.
Owners of flats saw the biggest rise in property prices in South Tyneside in December.
Values increased by 1.4%, to an average of £92,993 – a rise of 8.9% over the year.
The value of a detached home rose by 1.1% monthly – and 11.1% annually – to £305,703 on average.
Semi-detached home prices increased by 1.2% over the month – up 11.9% annually – to an average of £182,508.
The price of terraced properties increased by one per cent in December – up 12.4% annually – to £144,233 on average.
First-time buyers in South Tyneside spent an average of £145,000 on their property – £15,000 more than a year ago, and £30,000 more than in December 2017.
Buyers in the area paid 0.5% less than the average price in the North East (£164,000) in December.
Nationally house prices ended last year £26,000 higher than when 2022 started, although the annual pace of growth in property values is slowing.
Office for National Statistics (ONS) figures show values increased by 9.8% in 2022, although the market weaken significantly in November and December.
The average UK house price in December was £294,000 – £26,000 higher than 12 months earlier.
On a month-on-month basis, the average UK house price in December was down from £296,000 in November.
Frances McDonald, research analyst at estate agent Savills, said: "There is an increasing expectation that inflation has peaked but borrowers still face a considerable increase in their mortgage costs which means we likely haven't seen the end of house price falls.
"But we do expect them to continue to be more modest."